PO Box 9021, Wilmington, DE 19809, USA
E-mail: font@focusonnature.com
Phone: Toll-free in USA 1-888-721-3555
or 302/529-1876


A FOCUS ON NATURE FEATURE
November 2010

"2010 has been the 20th Year for Focus On Nature Tours"

Regarding the birds, a review and commentary by Armas Hill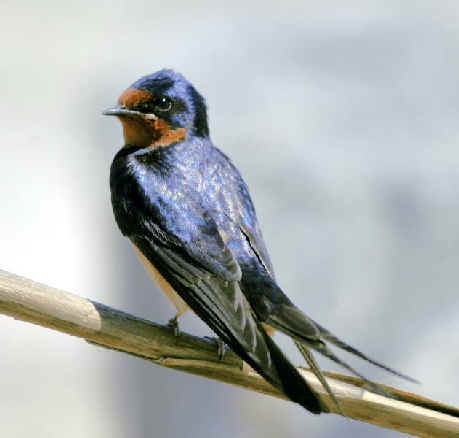 During the last 20 years,
the Barn Swallow (above)
has been seen during FONT tours
in more countries & US states
than any other bird,
excluding the Rock, or Feral. Pigeon.
In a combined total
of 47 countries & states.

The Osprey (below)
has been seen during FONT tours
in a combined total
of 33 countries & US states.
(both photos here by Howard Eskin)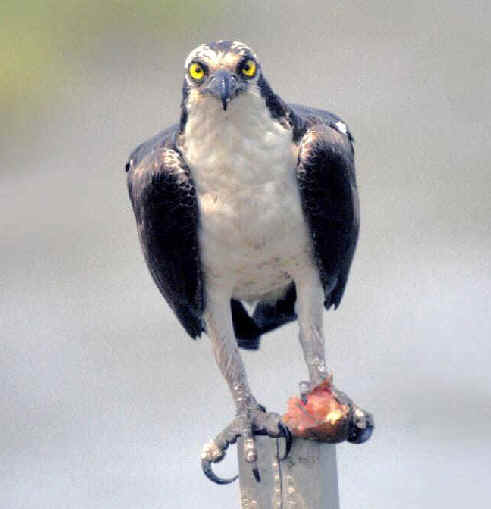 Links:
Upcoming FONT Birding & Nature Tours FONT Past Tour Highlights






In 2010, Focus On Nature Tours marked its 20th year.
To commemorate this, a new booklet has been made listing ALL of the nearly thousand birds that have occurred in North America. And in it, the latest taxonomy, some interesting notes, and a review of "what we've seen where" during our tours.
Copies are being sent to those who have been our clients over the years. If you have not received one yet, and if you wish a copy, please send us an e-mail.
In addition to noting the birds that have been found during FONT tours in North America and elsewhere, the booklet contains, as reference, even more information about many of the birds, notably the vagrants.
What is in the booklet is also in the FONT website. On the left-side of the home-page, click the link "Lists & Photo Galleries of Birds", and go to "North America". The list is in 6 parts.
During our 20 years, there have been FONT tours in 18 US states & Canadian provinces. And, in all, in 39 countries. Those with the most tours have included Brazil, Chile, Iceland, Japan, Puerto Rico, and Spain.
In total, in the booklet noted above, there are 986 bird species for North America (including the Pacific Wren and Mexican Whip-poor-will recently added).
In the booklet, the most-recent addition to the continent's avifauna is a Red-legged Thrush, of the Caribbean, in Florida.
As the list was tallied, we found that the number of species (out of the 986) that have found during FONT tours, in North America or anywhere, was 936.
Of course, some such as the Labrador Duck, Eskimo Curlew, Slender-billed Curlew, Great Auk, Passenger Pigeon, Carolina Parakeet, Thick-billed Parrot, Ivory-billed Woodpecker, and Bachman's Warbler have to be extracted from the 986, along with some vagrants that have not been seen for decades. And FONT has never done a tour in Michigan or the Bahamas, so therefore no Kirtland's Warbler.
A reason for our figure of 936 is because as many as 210 species that have occurred in North America have been seen during our FONT tours in Japan. Many of them are birds that occur as vagrants in Alaska.
But that 210 is still second to Mexico. 404 species of birds that have occurred in North America have been seen during FONT Mexican tours, in places such as Sonora and the Yucatan.
I became curious as I was compiling the list as to which bird species had been seen at the most places. So, I thought I'd compute. Putting the US states, Canadian provinces, and counties together as "units", the maximum number of places would be 55.
But bear in mind, that in New Jersey, only species seen pelagically (at sea) were noted.
If the Feral, or Common Pigeon (or Rock Dove) were to be discarded, and many don't even consider it to be "a bird", it would not be number one (with 49).
Here are the others top birds, in order:
the Barn Swallow, not far behind the pigeon, with 47 (making it number #1)
the House Sparrow: 45 (in second place)
Followed by:
With 35: American Kestrel, Common Moorhen
With 34: Great Egret, Peregrine Falcon, Black-bellied Plover
With 33: Osprey
With 32: Greater Yellowlegs, Ruddy Turnstone
With 31: Blue-winged Teal, Black-crowned Night Heron
With 30: Pied-billed Grebe, Great Blue Heron, Turkey Vulture, Spotted Sandpiper.
Some birds, of course, are common and widespread. Others are rare and local. Most are in between.
During our 20 years of tours, the rarest birds have included the Cherry-throated Tanager in Brazil and the Puerto Rican Parrot.
When we saw the male Cherry-throated Tanager in 1998, the species had only been seen once prior to that in the 20th Century, and before that it was known just from a single specimen taken in the 19th century.
We saw the extremely rare Puerto Rican Parrot during 11 of our tours.
Other notable rarities for us, for the years, have included single Siberian Cranes in Japan, Harpy Eagles at their nests in Brazil, and Horned Guans in mountain forests in Guatemala.
And yes, we've seen other some wonderful nature in addition to birds.
Our best in the non-avian category would well be the Jaguars that we've seen a few times.
Looking back over the 20 years, it has not just been the birds and other wildlife. What has been most important have been the people who have traveled with us.
We've tallied birds, but our count of customers has been over 2,000. With more than 1,000 with us more than once. We are indebted to everyone who has joined us, and are most appreciative that they have.

Our thanks !!

****************************************************************************

Regarding some upcoming FONT tours:
Some have requested that we do a tour in Brazil, which would include a lodge with some fine Amazonian birding along the Rio Roosevelt, made famous in the fine book, "River of Doubt".
Information regarding that special tour will be in our website soon. Please let us know by e-mail if you're interested.
There is still some availability on the upcoming tour in Belize, February 28 - March 9, 2011.

***************************************************************************
Regarding the FONT Website:

A major project has been underway recently to improve our lists & photo galleries in the FONT web-site.
The endeavor is not quite complete, but soon will be.
The lay-out for the nearly 900 species of birds in photographs taken during our tours and otherwise is now better, as it is also for nearly 400 species in other nature categories.
On the left-side of our website homepage, the photos can be viewed in lists reached by links to:
Birds, Mammals, Butterflies & Moths, Dragonflies & Damselflies, Amphibians & Reptiles, Marine Life, Wildflowers & Other Plants, and Celestial Phenomena.

So, if you have some time, please visit us in our website, www.focusonnature.com and view what we have to share.