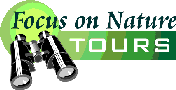 PO Box 9021, Wilmington, DE 19809, USA
E-mail: font@focusonnature.com
Phone: Toll-free in USA 1-888-721-3555
or 302/529-1876

Website: www.focusonnature.com



PHOTOS
OF
IcelandIC
SCENERY
and
NATURE

during the
Focus On Nature Tour
in Iceland
in September - October 2013.


All of the photographs that follow were taken during that tour
by tour participant, Alan Mitchnick - © - all rights reserved.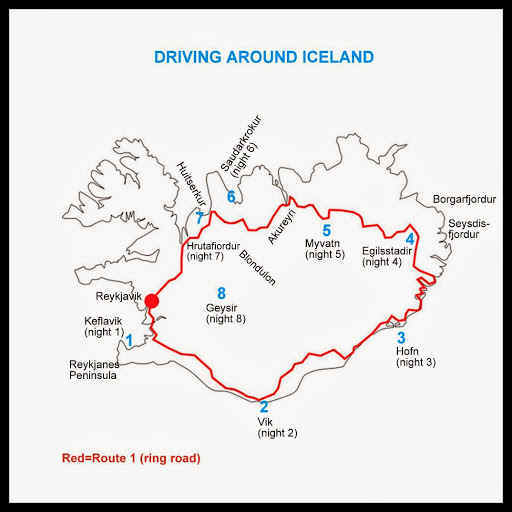 During the tour we travelled counter-clockwise
completely around the island.
Where we spent our 8 nights are indicated.

Links:

A Narrative relating a Previous FONT tour in Iceland
A Complete List of Icelandic Birds
Upcoming FONT Birding & Nature Tours
A Directory of Photos in this Website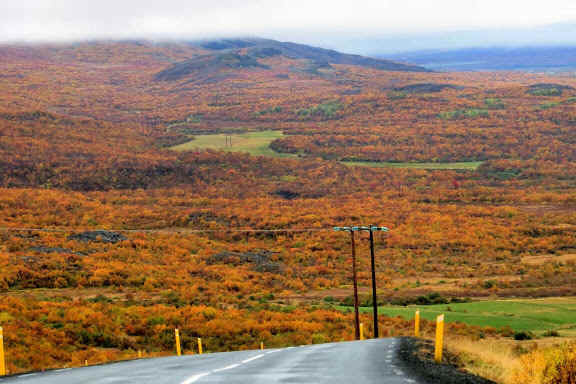 When were there in September/October,
as we went along the road,
we had an Icelandic fall foliage tour.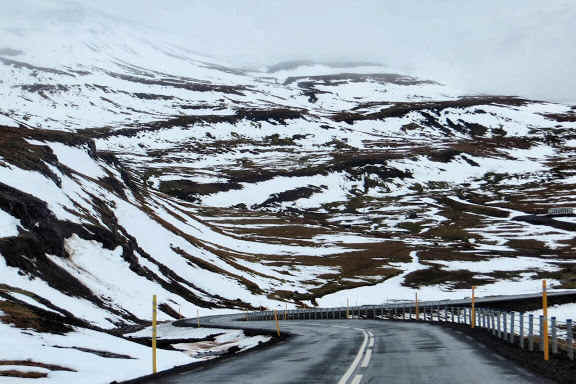 As we were higher, it was more of a winter-like scene.







In Iceland there is, simply put, so much scenery.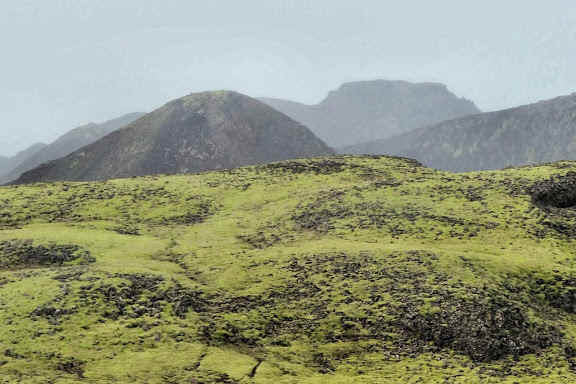 Here, a lava field is moss-covered.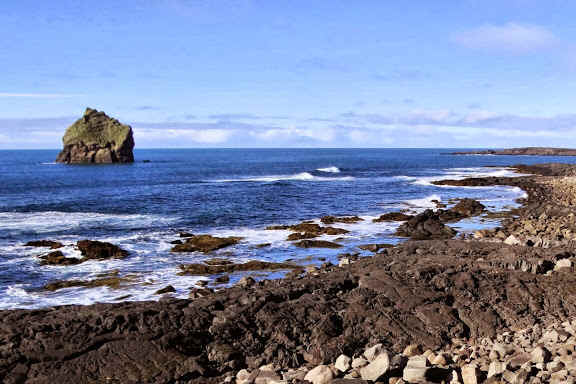 Along the coast, we saw seabirds,
some offshore, some in closer.
Along this rocky shore in southern Iceland,
we were where Great Auks once lived.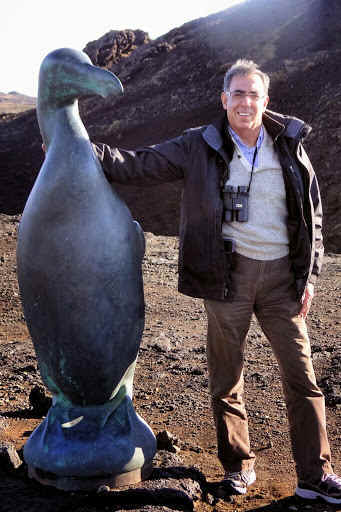 A statue of the now extinct, flightless Great Auk,
and with it the photographer of all the pictures here
(except this one).
Offshore from the statue is Eldey Island,
the site of the world's last Great Auk colony.
A shame it is that extinction is really forever.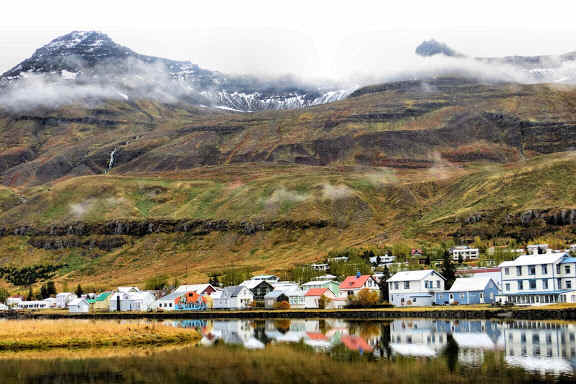 Further north along the coast of Iceland,
this is the historic port town of Seydisfjordur.
It is here where settlers came years ago from Norway
and built their homes.
Today it is here where ferries arrive from and depart for
Norway, Denmark, and the Faeroe Islands.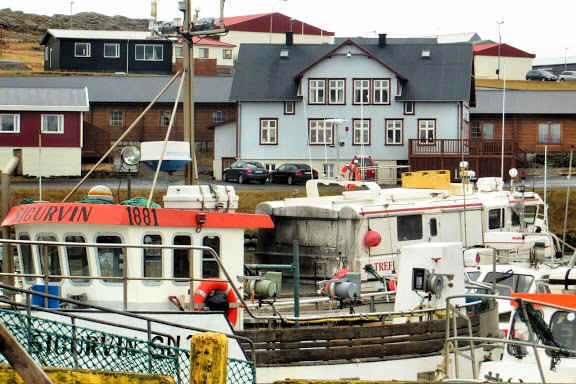 In this little coastal town, we enjoyed a fine lunch.
In the harbor, along with the more common gulls,
there were Sabine's and Little Gulls,
both uncommon in Iceland.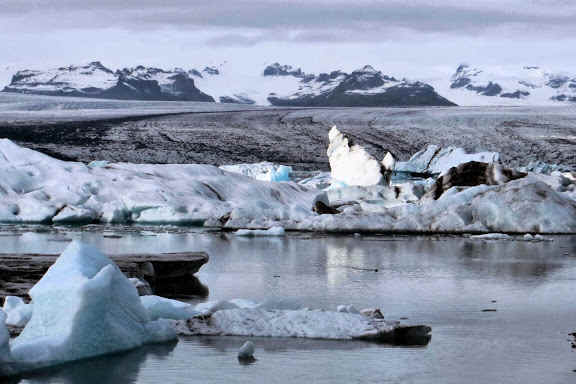 At yet another location along the eastern coast of Iceland,
this is the lagoon at the Jokulsarlon Glacier.
Here, with mostly Black-headed Gulls,
there was, when we were there, a Mediterranean Gull,
a first record for Iceland.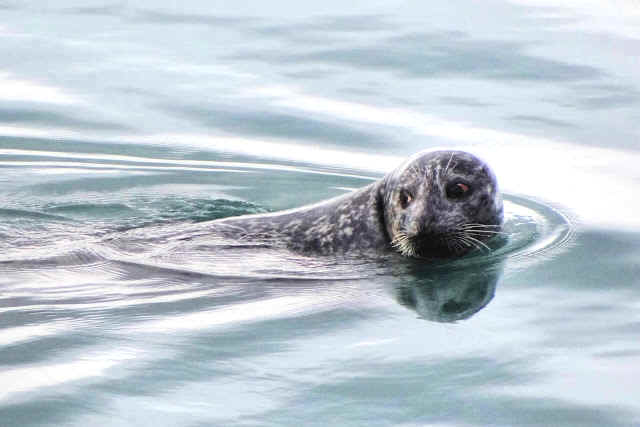 This Harbor Seal was swimming in the Jokulsarlon glacial lagoon.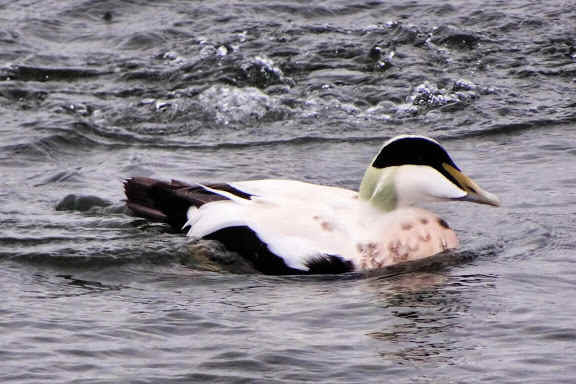 The Common Eider is one of the more common birds
along the Icelandic seacoast.
This adult male is in full breeding plumage,
with its green and pronounced pink coloration.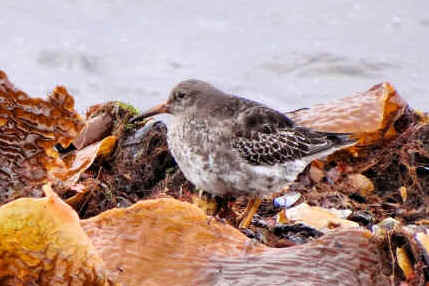 Another bird found along he seacoast in Iceland
during the autumn
is the Purple Sandpiper.
During the summer it nests in the interior of Iceland.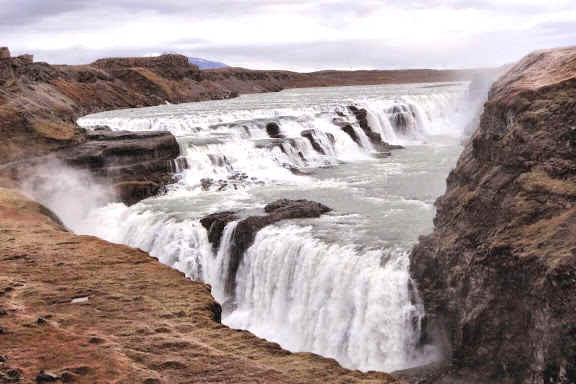 One thing that Iceland has plenty of is water,
and there is no shortage of waterfalls in the country.
There are many.
This one, in southern Iceland, is called "Gullfoss".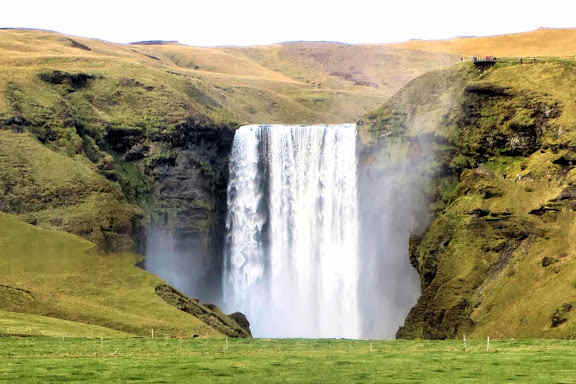 This is another one of the waterfalls we saw during the tour,
in southern Iceland, called "Skogarfoss".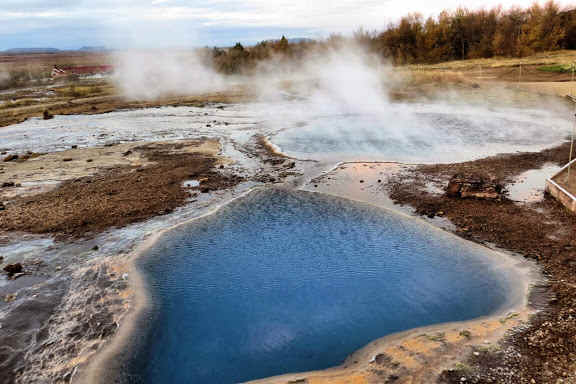 Here, in an area of hot springs, is one
of the well-known natural features in Iceland,
the geysir.
The photo below shows what happens at this spot
every few minutes.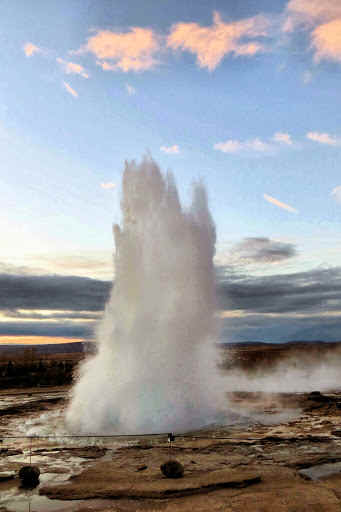 This is an old sod house
in eastern Iceland
in a place known as Borgarfjordur.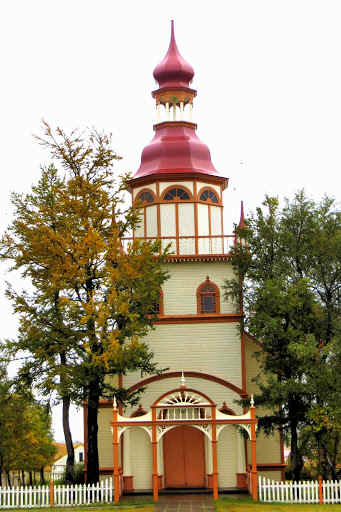 This is one of the distinctive churches in Iceland.
Built in 1905, it is in northern Iceland, south of Akureyri.

Akyureyri is the second largest city in Iceland,
but with only about 17,000 inhabitants.




Here, the largest and tallest church in Iceland,
in the country's major city, Reykyavik,
it is named Hallgrimskirkja.
In front of it is a statue of probably
the most famous of the vikings,
Leif Ericson.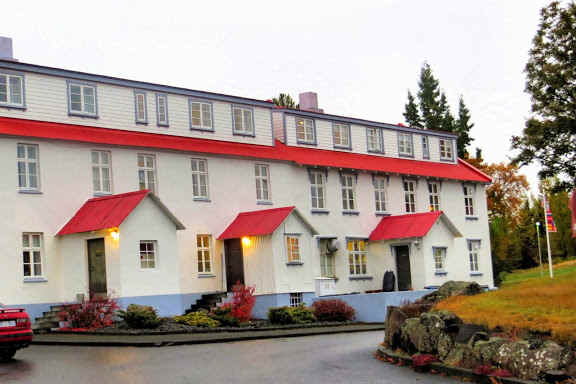 This is one of the hotels where we stayed
during our Sep/Oct 2013 Iceland Tour.
Situated in a northern, still rather remote part of Iceland,
called the Egilsstodum Gistihusid, it goes back to 1903
before there were roads in that part of the country.
Early guests there arrived by boat on a large lake.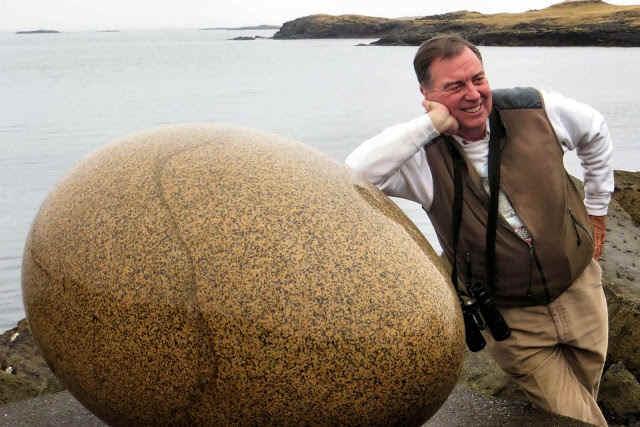 A good egg.
At left, one of 34 sculptures in a row
along a promenade at the waterfront
of the eastern Icelandic seaside village of Djupivogur.
Each of the 34 sculptures there are eggs of local birds,
including that of the Red-throated Loon,
the official bird of the town.
Oh, at right: Armas Hill, the leader of the
FONT September/October Iceland Tour.





Web page by Rise Hill