PO Box 9021, Wilmington, DE 19809, USA
E-mail: font@focusonnature.com
Phone: Toll-free in USA 1-888-721-3555
or 302/529-1876

A Focus On Nature Tours
People, Places, & Birds


As during our Iceland Tours in
May, June, September, October

Upcoming FONT Birding and Nature tours in Iceland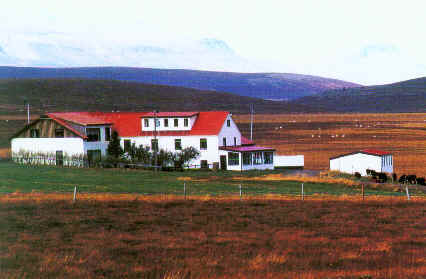 One of the places where we've stayed during our June tour in Iceland.
Near Lake Myvatn, but really "not near anything" at the end of a 10-mile dirt road.
But a fine place for a walk, a home-cooked meal, and a thermal bath.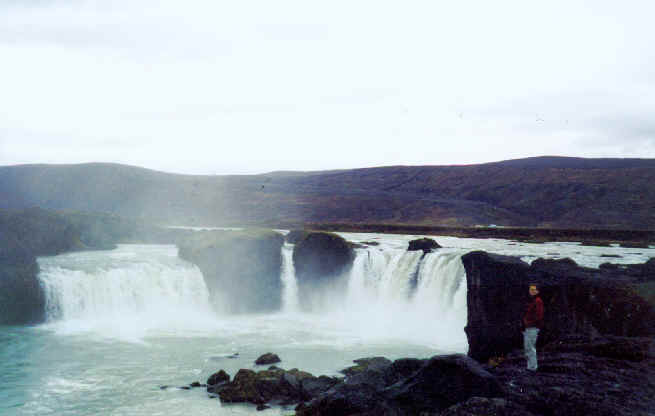 The waterfall known as "Godafoss", one of many in Iceland.
Visited during our tours, where among birds the Harlequin Duck have been seen..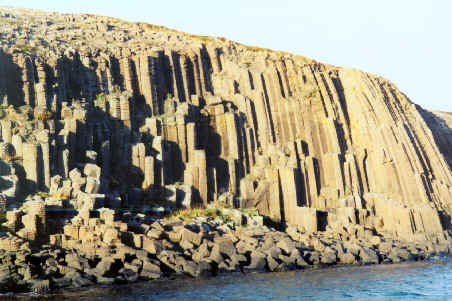 Basalt columns, one of numerous geological formations in Iceland.
Seen various places during our Iceland tours.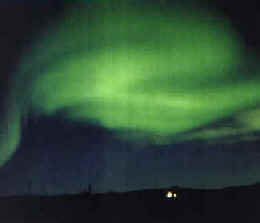 The "Northern Lights" or Aurora Borealis (called "Norourljos" in Icelandic),
seen during FONT tours in Iceland in October.
More regarding the "Northern Lights".




Shags nesting near Stykkisholmur, Iceland.
Seen at their nests during FONT late-spring Iceland tours.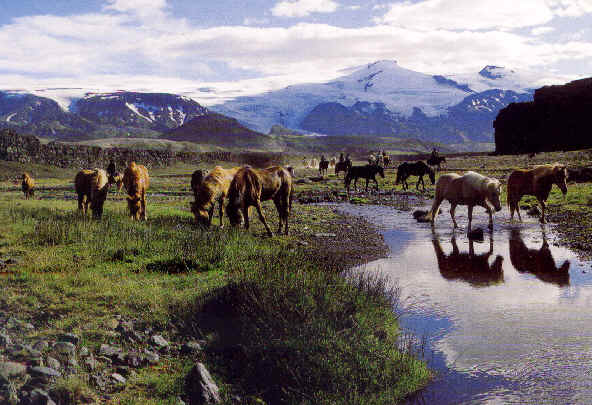 Icelandic horses & scenery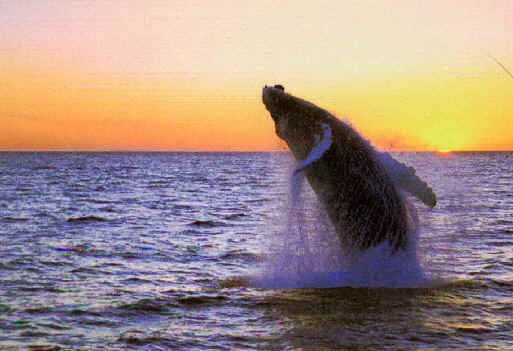 A Humpback Whale, where there's the Midnight Sun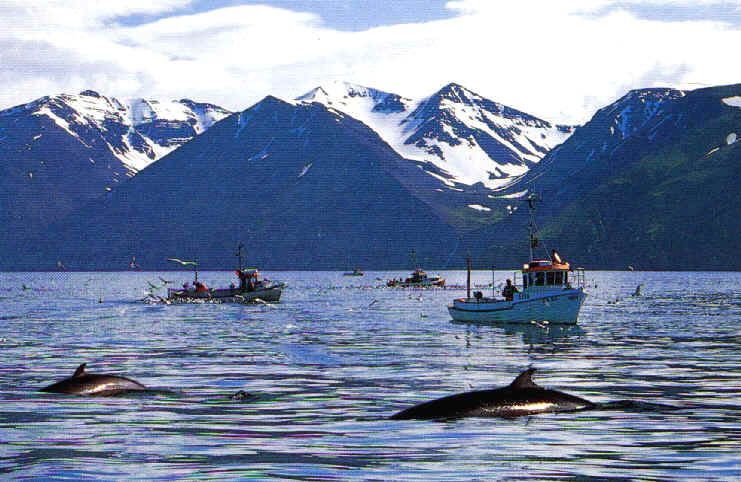 Dolphins off the north coast of Iceland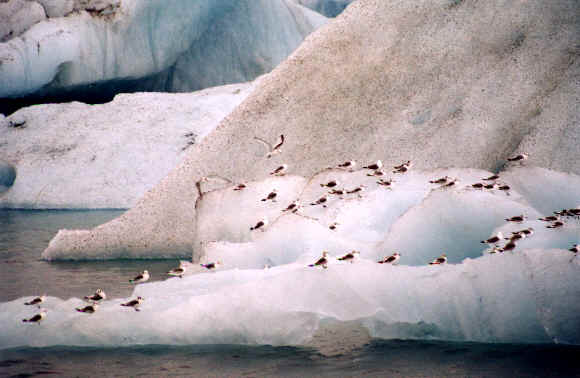 A flock of gulls on glacial ice during FONT Iceland Tour, June 2002.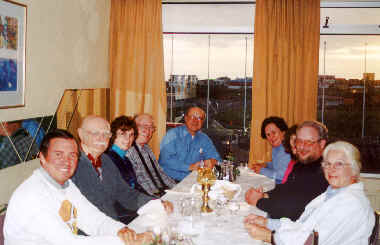 The FONT Iceland Tour Group in June 2002.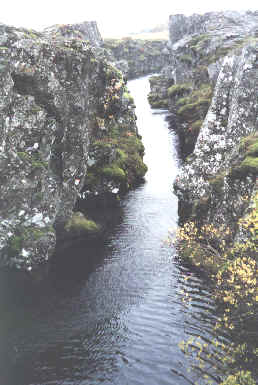 Where Europe meets America, in Iceland,
where the Mid-Atlantic Rift is above the ocean.
(Photo during our October 2002 tour.)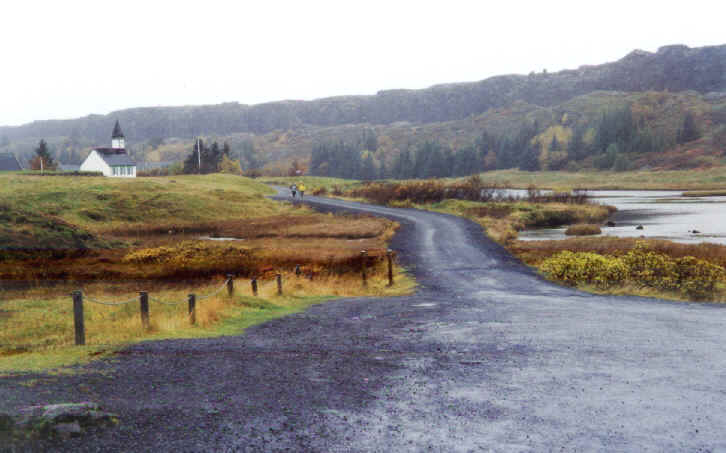 In the quiet countryside of Iceland.
(Photo during our October 2002 tour.)




Icelandic sheep walking along a road.
(Photo during our October 2002 tour.)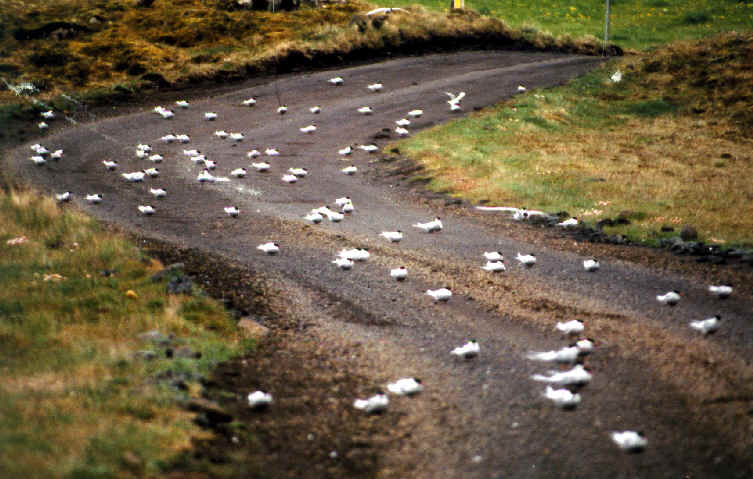 Arctic Terns along another Icelandic road.
(Photo during our June 2003 tour.)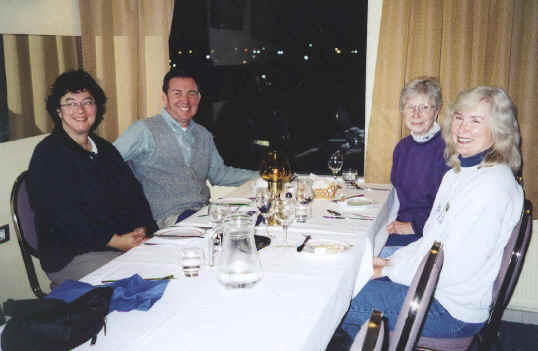 Some participants of FONT Iceland Tour Group, in October 2002.