PO Box 9021, Wilmington, DE 19809, USA
E-mail: font@focusonnature.com
Phone: Toll-free in USA 1-888-721-3555
or 302/529-1876

jaguars

A Focus On Nature Tours Feature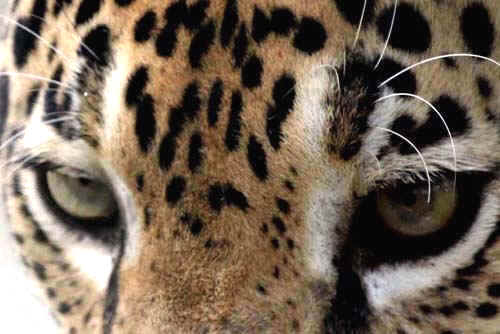 This and the first 6 photographs below
are of an orphaned Jaguar,
named "Tika 2",
with which we crossed paths
during the FONT Belize Tour in April 2011,
at a place called Banana Bank.

Jaguars in the wild have been encountered
during FONT tours in Brazil (4 times),
Mexico (twice), and Guatemala (once).

Links:
Upcoming FONT Birding & Nature Tours
in Central America & Mexico
Upcoming FONT Birding & Nature Tours
in South America, including Brazil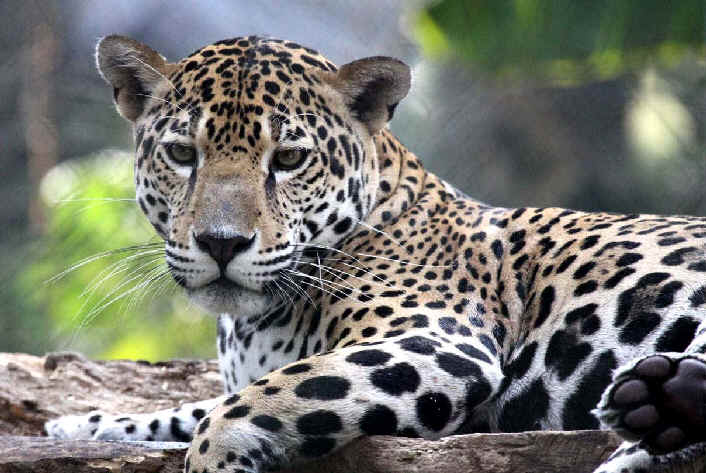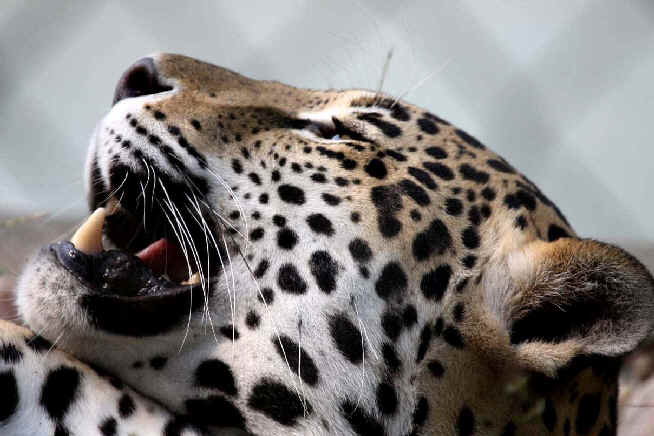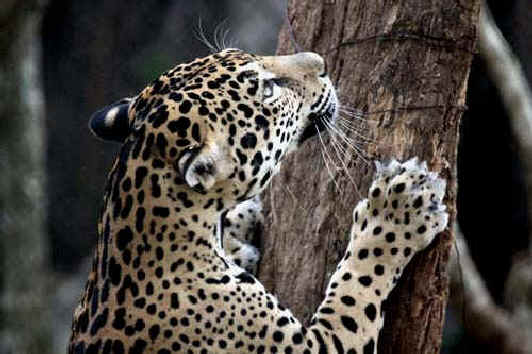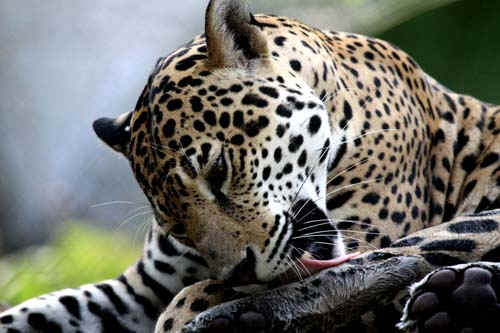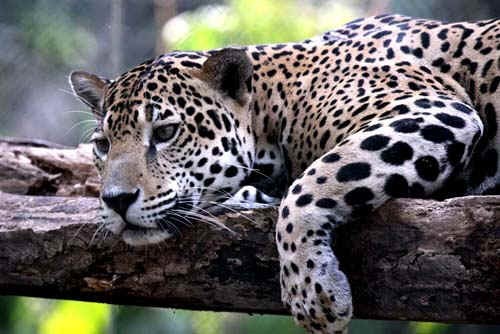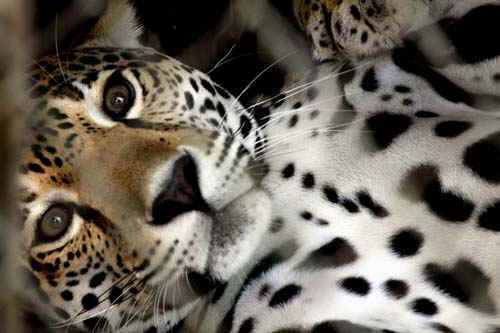 The above sequence of photographs
were taken of the same animal,
in Belize in April 2011
by Marie Gardner.

The signs below were photographed
during FONT tours in Mexico and Belize.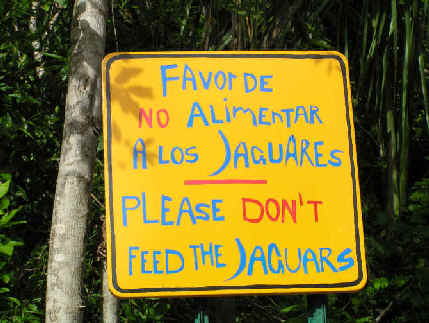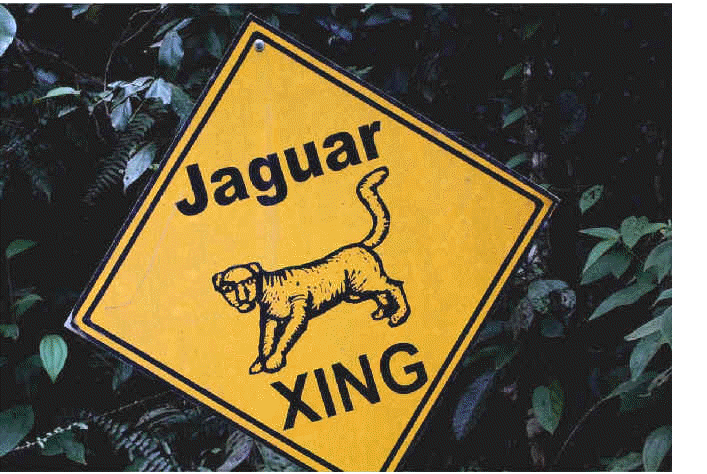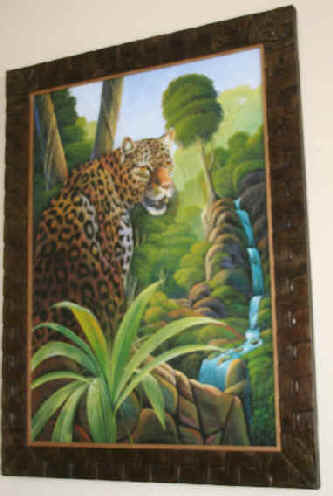 In the lobby of a hotel in western Belize,
where Queen Elizabeth II once stayed,
the above painting of a Jaguar hangs on the wall.

During our tours in Belize we've found that
pictures of Jaguars seem to be just about everywhere,
and especially on postcards!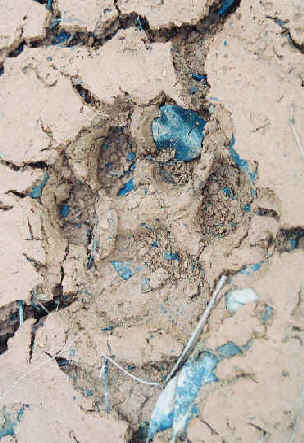 A fresh track of a Jaguar
found during a FONT Belize tour
in March 2007.


During recent years there have been some occurrences
of Jaguars in southern Arizona, in the US.
We've never seen the cat there, but during
the FONT Arizona Tour in August 2010,
we did see the following two paintings in southern Arizona
at the Buenos Aires National Wildlife Refuge.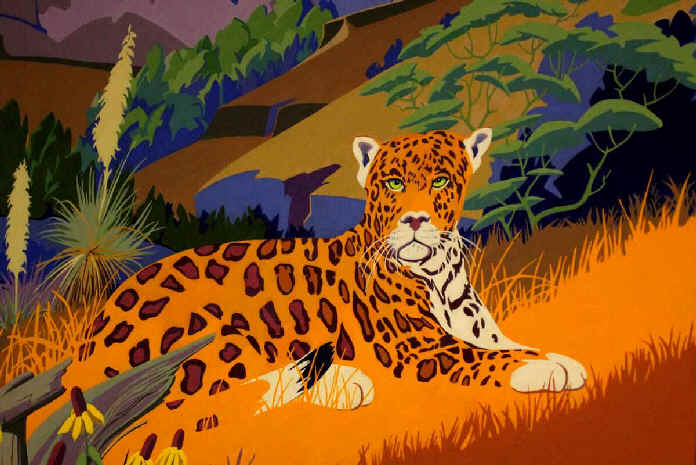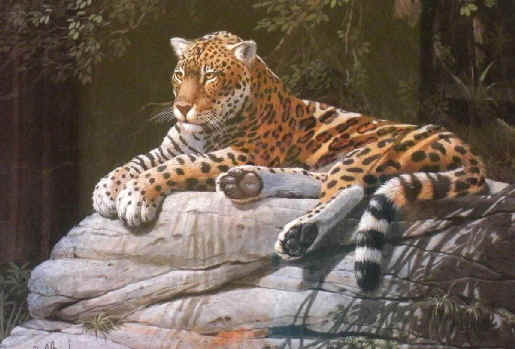 Artwork by Bonnie Swarbrick





There is a black, or melanistic, form of the Jaguar in South America.
About 6 per cent of Panthera onca (the scientific name of the Jaguar)
are the "Black Jaguar".

The photograph below, of both forms of the Jaguar together,
was taken at a zoo in Guatemala City.
(photo by Marie Gardner)