In 2015 and 2016, FONT birding and nature tours will
continue, as they have for nearly 25 years, in
South America, the richest continent in the world
for birds.
Upcoming in our schedule of South American tours
will be those in Ecuador and Brazil:
In Brazil, including Amazonian Brazil,
and in Southeastern Brazil, Iguazu Falls,
Minas Gerais, Mato Grosso do Sul, and in the
southernmost Brazilian state, Rio Grande do Sul.
Also a tour including a place where Jaguars
can be seen, and a place where there has been
an active Harpy Eagle nest.
Also we're scheduled to visit Iguazu Falls,
one of the best places anywhere for a good variety
of butterflies.

Other FONT South American tours
to Chile in January and February 2016
and to Argentina in November 2015

Brazil has one of the richest and most interesting avifaunas
in the world.
In all, there have been 50 FONT birding and nature tours
in Brazil, during which cumulatively about 1,065 different birds
have been seen.

Many of these tours have been in the region of Mato Grosso,
in south-central Brazil, with some distinctively different areas
ranging from the bird-rich wetlands of the "Pantanal"
to the dry habitat of the "Cerrado".
During upcoming tours, if the birds are there, we'll also be
at a place where, during our previous tours, we've seen
Harpy Eagles at a nest.

FONT Brazilian birding tours have been to "Amazonian Forest"
locales including the Rio Cristalino near Alta Floresta,
a place called "Jardim da Amazonia" ("the Garden of the
Amazon"), and the region of Manaus.

The "Atlantic Forest" and other habitats of the Southeast are
also visited during FONT Brazilian Tours, near the coast and
further inland in Sao Paulo State (either at Itatiaia or Intervales).

There are also many interesting birds restricted to
Southeast Brazil, further inland, where we also go
during our tour into the state of Minas Gerais.
Particularly notable among those birds has been
the very rare Brazilian Merganser, that we've seen
during 6 tours in that area.

A Photograph of a rare Brazilian Merganser

A region of Brazil that we have found to be very bird-rich is the
southernmost state of Rio Grande do Sul.
We're scheduled to be there in 2015, as we have been in
the past when it's early spring in that part of the world.

In 2016, we'll be going again to Minas Gerais, this time in
August, and to Mato Grosso do Sul, where 5 times
during our tours in 5 years, we've seen Jaguars.
During one of our tours there in Mato Grosso do Sul, there were:
as many as 7 Ocelots, a Pantanal Cat, a Maned Wolf,
two Brazilian Tapirs, many Giant Anteaters,
and other animals.
Good wildlife sightings, with many birds & animals,
have continued during tours there since then.
A particularly rare animal found during our March '08 tour
in Brazil was the Maned Three-toed Sloth.

A Link below to Photographs of the Brazilian Pantanal,
courtesy of "Planet Still Alive.com"
with birds, mammals, and other wildlife:

Itineraries of FONT tours in Brazil follow.
Also, links to various lists of birds,
mammals, butterflies, and other nature.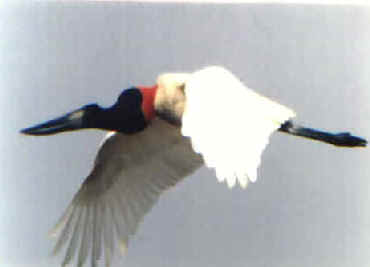 Jabiru, a bird of the Pantanal of Brazil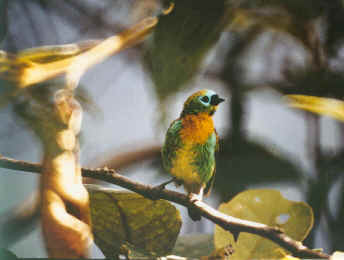 Brassy-Breasted Tanager,
a Brazilian endemic in the Southeast.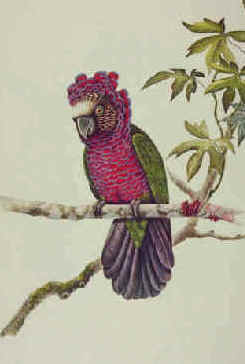 The Red-fan Parrot has been seen
during FONT tours in both Venezuela
and Amazonian Brazil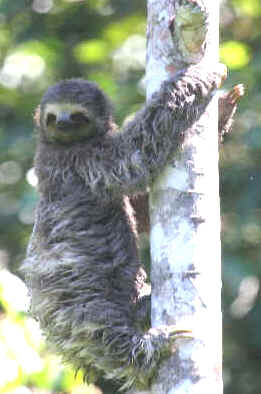 A Maned Three-toed Sloth
during a FONT Brazil Tour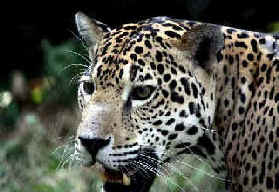 Jaguars have been seen during
5 FONT tours in Brazil in the last 5 years