PO Box 9021, Wilmington, DE 19809, USA
E-mail: font@focusonnature.com
Phone: Toll-free in USA 1-888-721-3555
or 302/529-1876
PHOTOs
oF
NATURE and SCENERY
OF
Sweden

during the Focus On Nature Tour
in September 2007


All of the photographs that follow were taken during that tour
by tour participant James Scheib - © - all rights reserved.
Links:
A List of Birds & Other Wildlife during our September '07 Sweden Tour
Cumulative List of Birds during our Sweden Tours

Upcoming FONT Birding & Nature Tours in Europe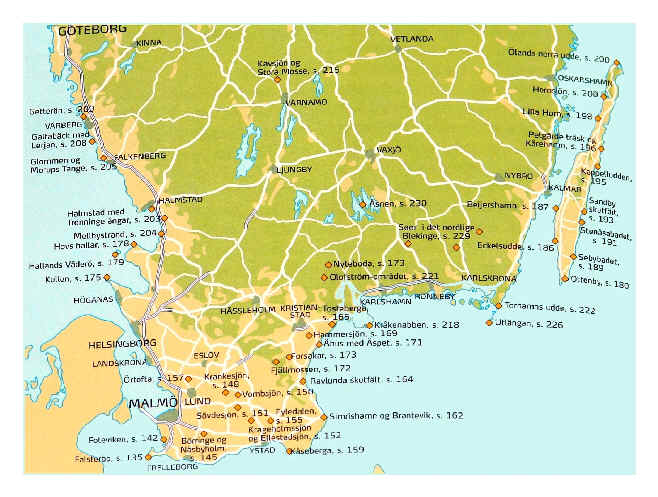 Southern Sweden, showing where we visit during our tours.
Falsterbo is at the lower left. Oland Island, in the Baltic Sea, is at right.
During our September 2007 tour, we covered Oland Island from one end to the other.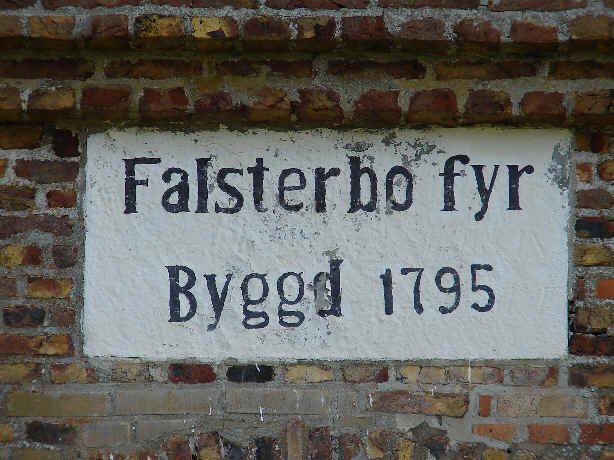 At Falsterbo, at the southern tip of Sweden,
a notable bird migration has been observed for many years.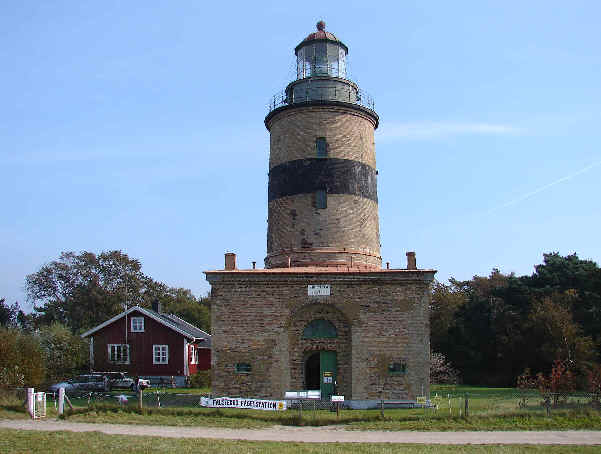 The lighthouse at Falsterbo can be surrounded
with migrating land birds such as Goldcrests & Robins.
Overhead, the sky can be filled with raptors.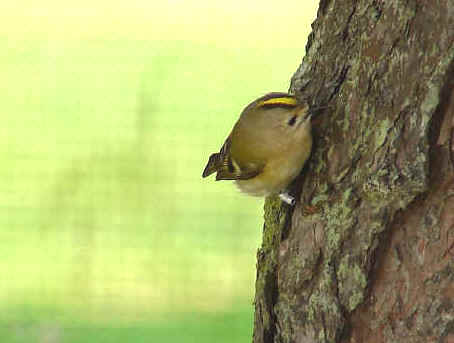 The Goldcrest,
the smallest European bird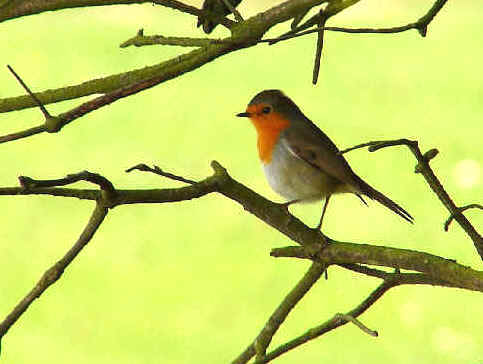 The European Robin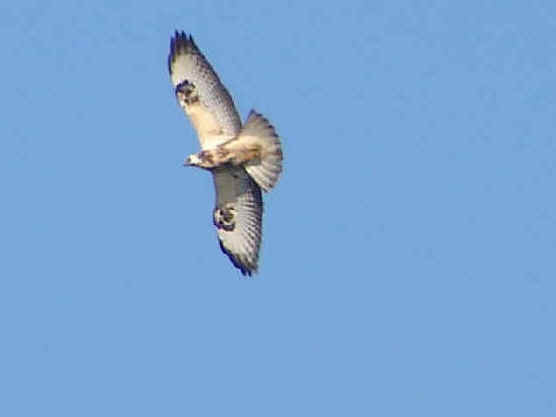 The Common Buzzard, Buteo b. buteo,
some are dark; this one is light.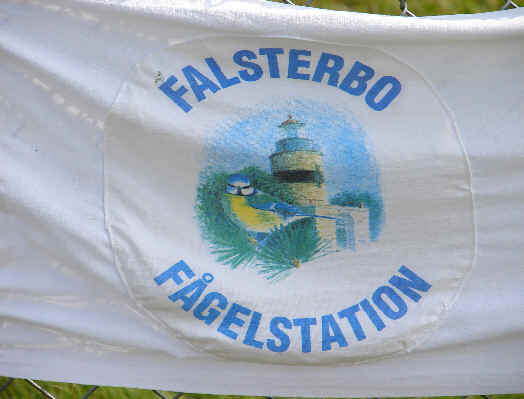 Many birds have been ringed (or banded) at Falsterbo.
Among the most numerous, the Blue Tit,
in the banner above, and in the bush below.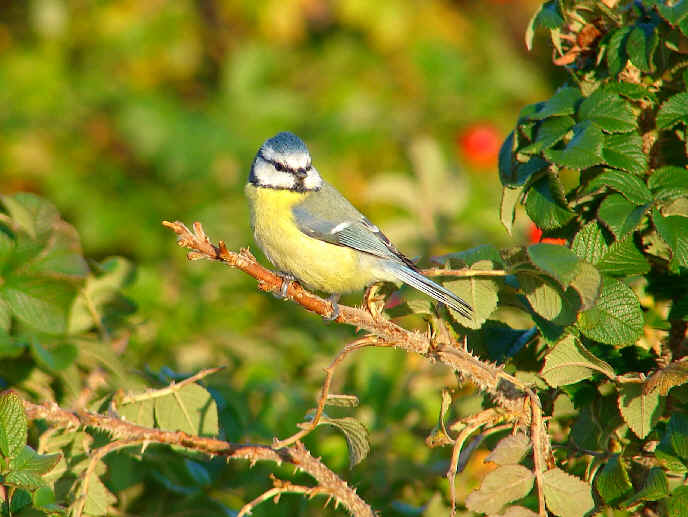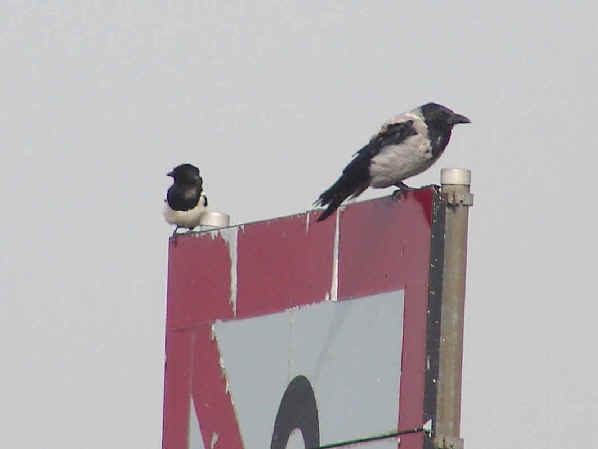 Two Swedish corvids.
the Eurasian Magpie (left)
and the Hooded Crow (right)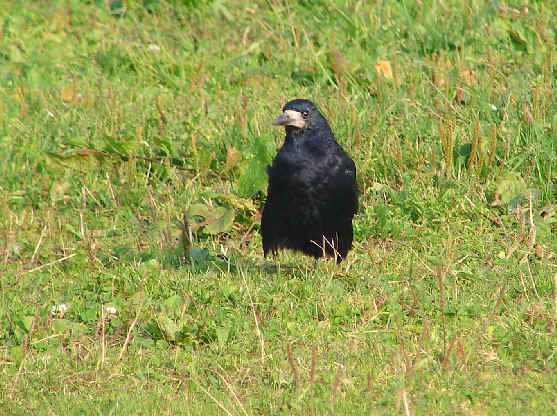 Another corvid in Sweden is the Rook.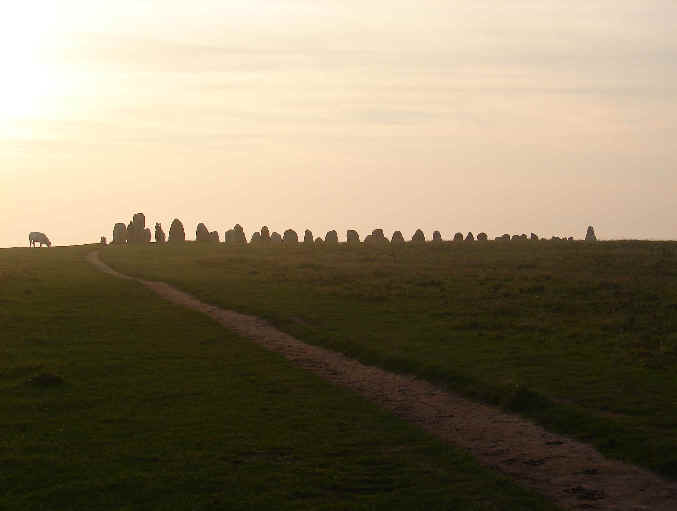 Atop a cliff beside the Baltic Sea in southern Sweden
are these stones placed there ages ago.
(above & below)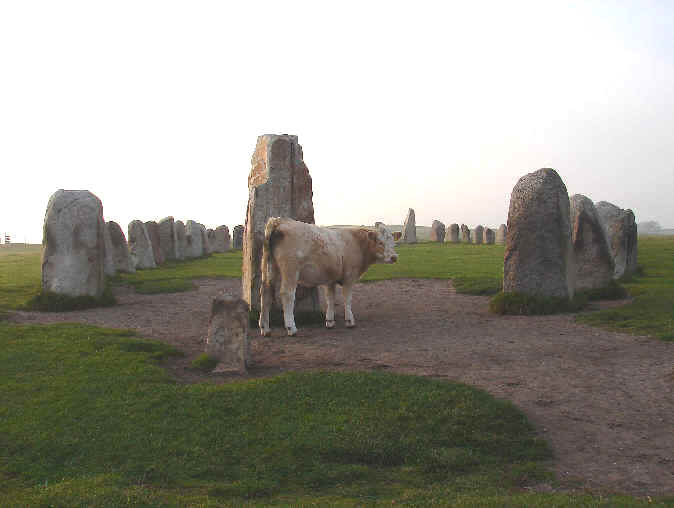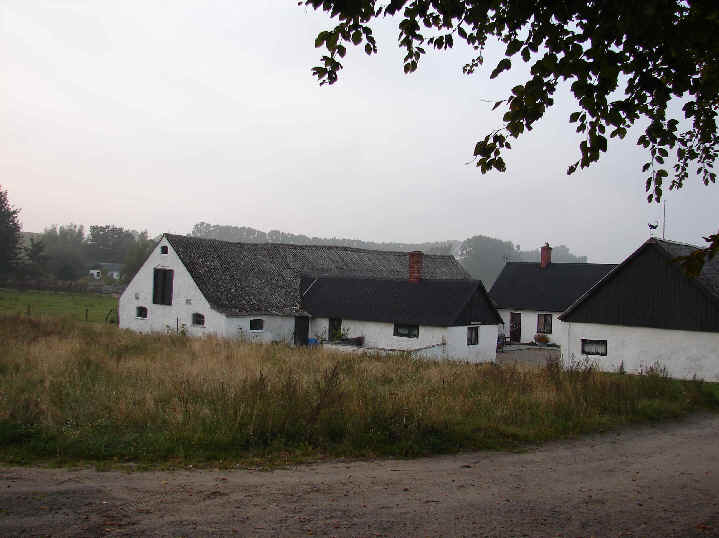 A Swedish farmstead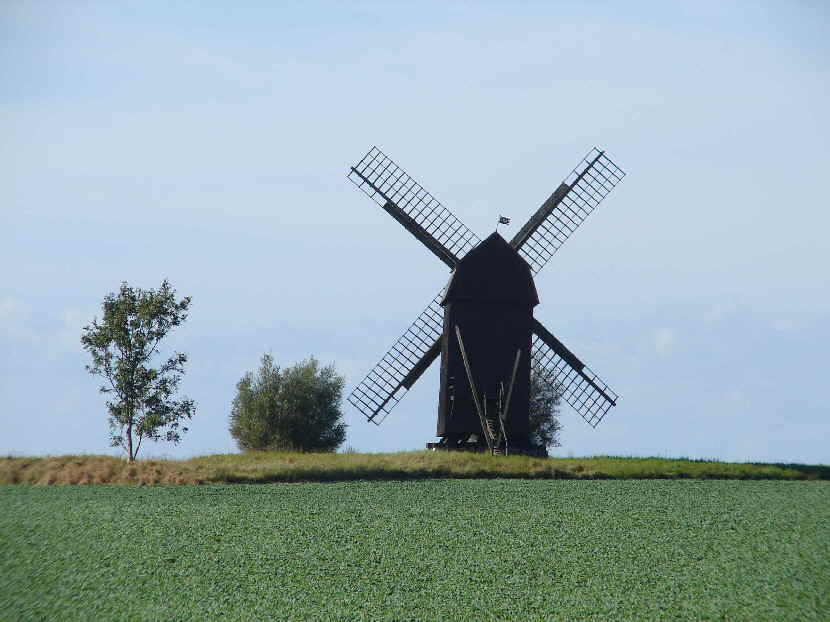 Windmills are numerous in the region
of southern Sweden known as "Skane".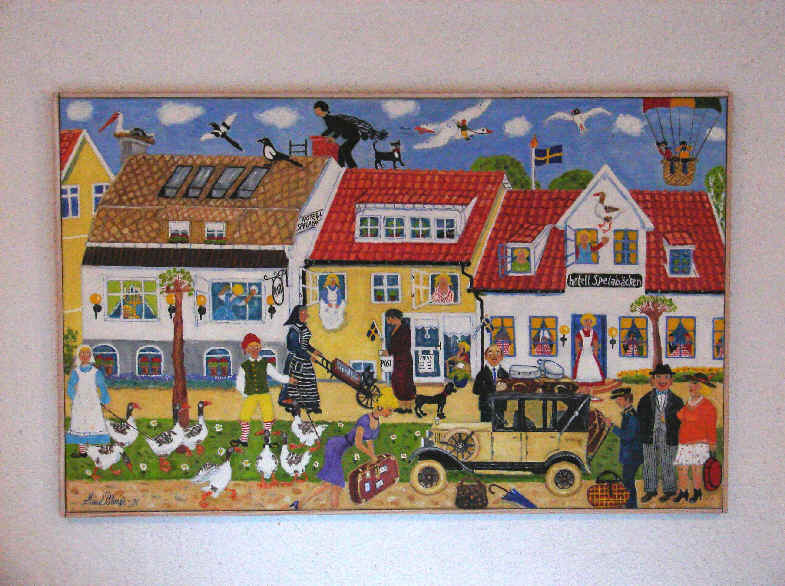 A representation of the town where we stayed in far-southern Sweden;
Skanor, adjacent to Falsterbo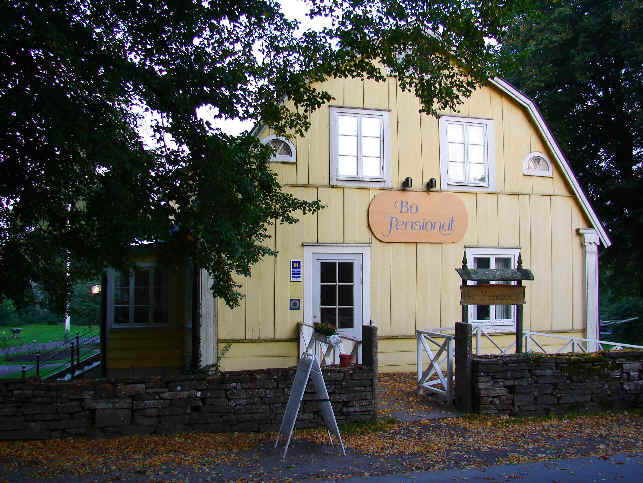 The country inn where we stayed in September 2007
on Oland Island,
a most enjoyable place to stay.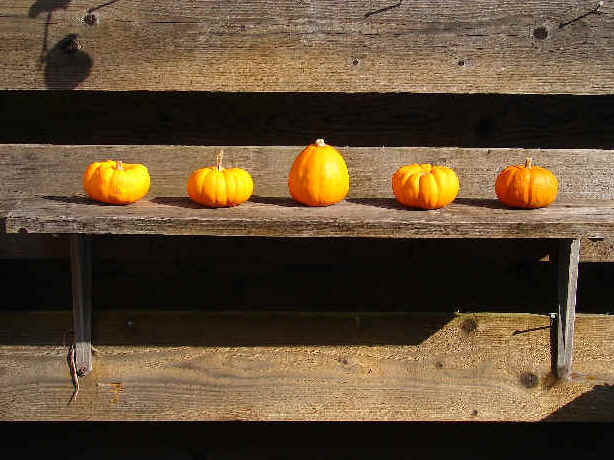 When we were on Oland Island,
September was a time for pumpkins.
These are just 5 of the many that were about.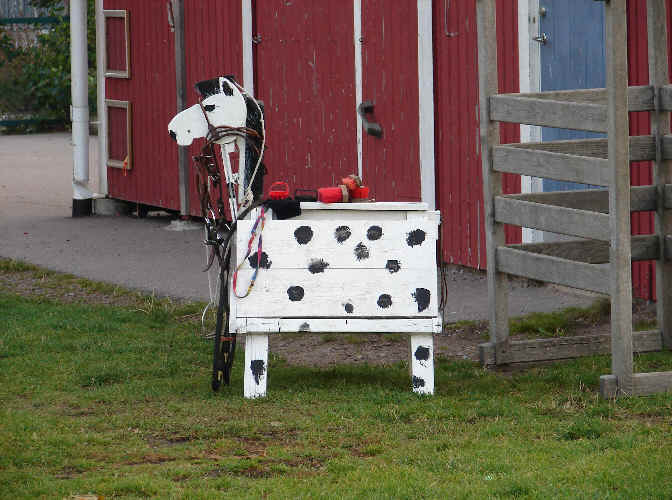 Most of the horses we saw were animals in paastures,
but not all.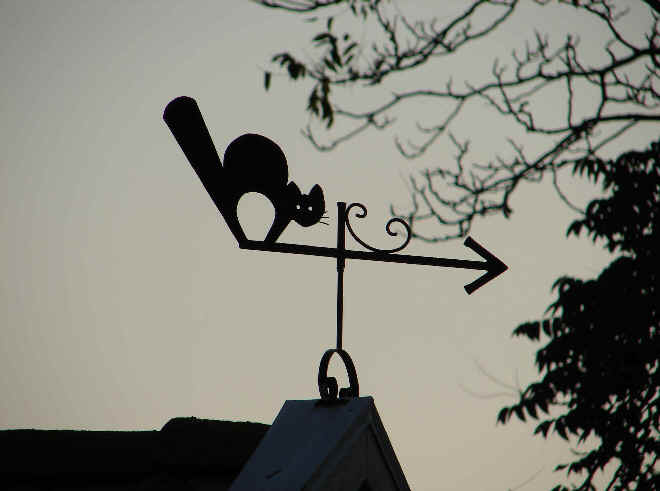 One of the many weathervanes on Oland Island.
Overall, on the island, much of the scenery,
the villages, and the sights
were as if on postcards.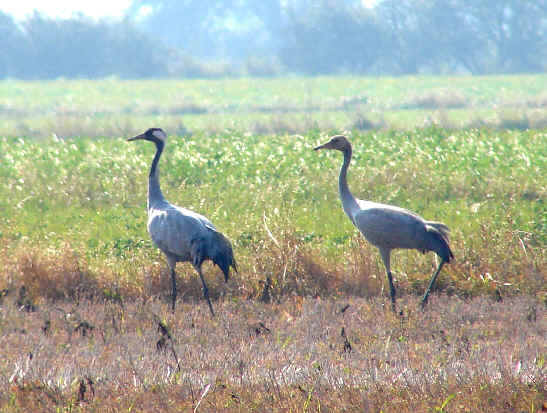 One of the most enjoyable of the bird species
on Oland Island is the Common Crane.
In September, hundreds of them that bred further north,
stage on the island before continuing south.
In the above photo, an adult bird (left)
with its young of the year.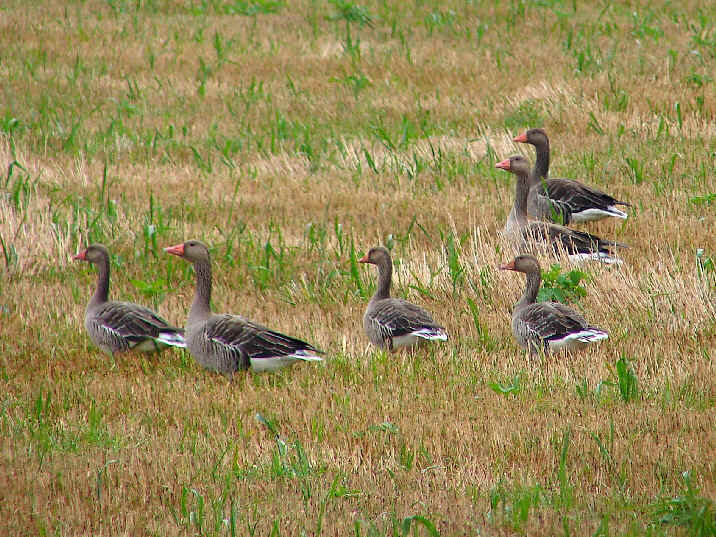 Flocks of geese are common on Oland Island in the Fall.
These are Greylag Geese.
Others occurring on the island include:
Barnacle, Brant, Canada (introduced in Sweden years ago),
and Greater White-fronted.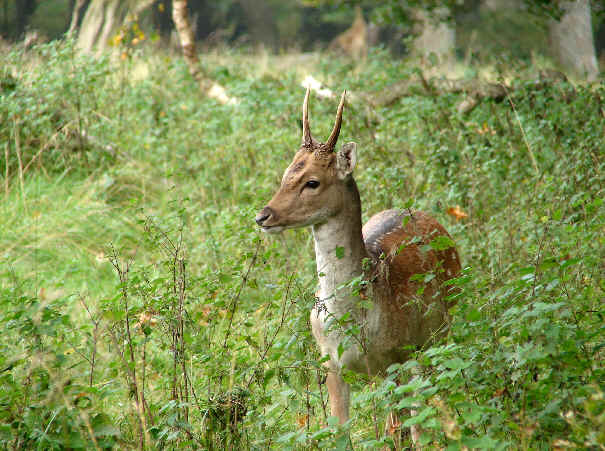 A young Fallow Deer.
This mammal, native to the Mediterranean region,
was introduced on Oland Island about 500 years ago,
on a large estate that was property of the monarchy.