PO Box 9021, Wilmington, DE 19809, USA
E-mail: font@focusonnature.com
Phone: Toll-free in USA 1-888-721-3555
or 302/529-1876
A Focus On Nature Tour
on the
delmarvA
PENINSULA


for Birds, Butterflies,
Wildflowers,
and Other Nature

July 23-25, 2016
(tour: FON/DE-3 '16)
A Tour in a Nice Mix of Habitats

To be led by Armas Hill.


Tour begins & ends
at the Bombay Hook Refuge
in Delaware.


Brown-headed Nuthatch (photo by Howard Eskin)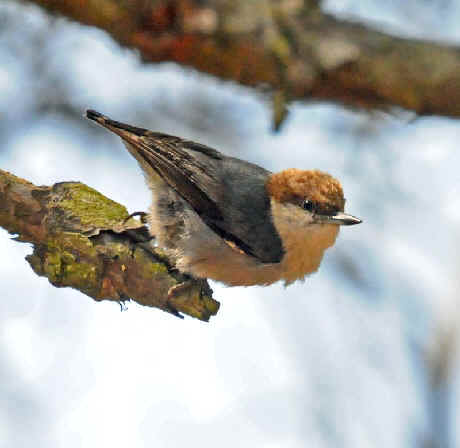 Links:
Delmarva Birds (with some photos)
Delmarva Birds during FONT tours in 2015
Lists with Other Delmarva Wildlife and Nature
(each with some photos):
Dragonflies & Damselflies Amphibians & Reptiles
Wildflowers and other Plants


A Tour Registration Form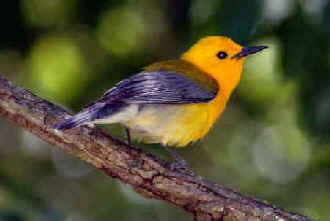 Prothonotary Warbler
(photo by Howard Eskin)


Itinerary:
Sat: July 23 The tour begins as we meet in the morning at Bombay Hook National Wildlife Refuge in Delaware.
Our first birding and other nature will be at Bombay Hook, followed by more, further south, at the Prime Hook National Wildlife Refuge, also in Delaware, and at in the area of the Great Cypress Swamp along the Delaware-Maryland border.
The first of our two overnights at a bed & breakfast in Snow Hill, Maryland.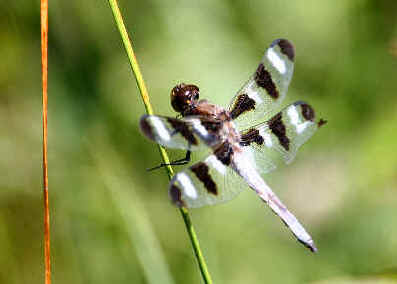 Among the dragonflies and butterflies
that we should see during our Delmarva Tour
are the Twelve-spotted Dragonfly (above)
and the Eastern Tiger Swallowtail (below).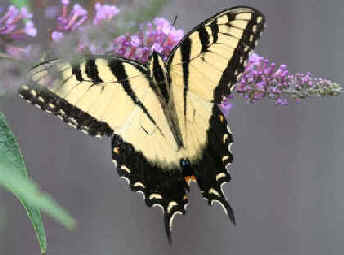 Sun: July 24 A full-day of birding and other nature observation, starting with a pontoon boat-ride on the Pocomoke River, where among the cypress trees along the riverbank, Prothonotary Warblers should easily be seen.
In the afternoon, we'll be at the Chincoteague National Wildlife Refuge, in nearby Virginia, famous for its wild ponies and "good birds", especially in late July when there will be numerous shorebirds and waterbirds, including many herons, egrets, terns, and more.
After dinner, we'll have an evening at the bayside Truitt's Landing, for rails and other waterbirds.
Our second overnight at the b&b in Snow Hill.

Mon: July 25 Morning birding on Maryland's "Eastern Shore" (depending what's around), and on our way back north, shorebirds (that will be around) at Broadkill Beach and other places in Delaware along the Delaware Bay.
Late in the afternoon, our tour will end back at Bombay Hook.

Tour Price: US$ 330 per person, based upon double occupancy.
Single supplement: US $65.

Includes:
Overnight accommodations, all outings for birds and other wildlife, and services of tour leader.
Breakfasts on July 24 & 25, lunch July 24.
Does not include:
Meals (other than those noted above)
Drinks & any items of a personal nature.



A deposit of $50, per person, is required to register for this tour.


The Piping Plover (below)
occurs on Delmarva coastal beaches