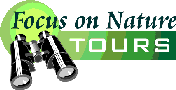 PO Box 9021, Wilmington, DE 19809, USA
E-mail: font@focusonnature.com
Phone: Toll-free in USA 1-888-721-3555
or 302/529-1876
PHOTOS
OF ICELAND
NATURE and CULTURE

including birds,
WILDFLOWERS, & MORE

photographed during the
Focus On Nature Tour
in June 2009


Photographs that follow were taken during that tour
by tour participant, Gerin Hood of Texas, USA - © - all rights reserved.
Links:

More about the FONT Iceland Tour in June 2009
List of Birds during our Iceland Tour - June 2009
Birds during previous FONT Iceland Tours
Complete Iceland Bird-List
(over 350 species, including vagrants from mainland Europe, Asia, & North America)
Wildflowers of Iceland (with photos from the June 2009 FONT tour)
Upcoming FONT Birding & Nature Tours in Iceland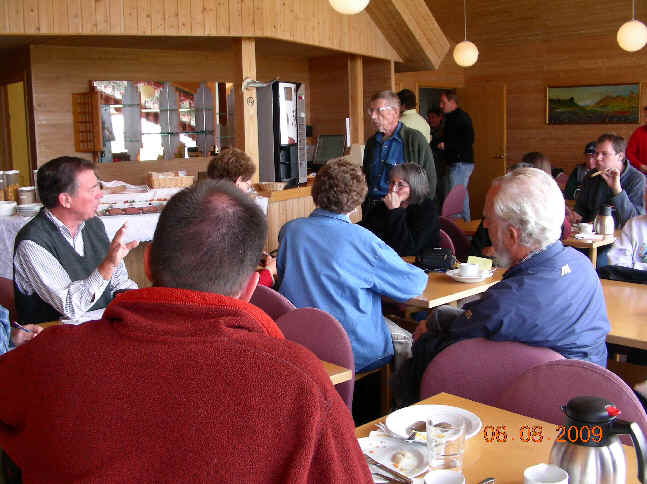 Sometimes our June '09 Iceland tour group was indoors,
especially at meals.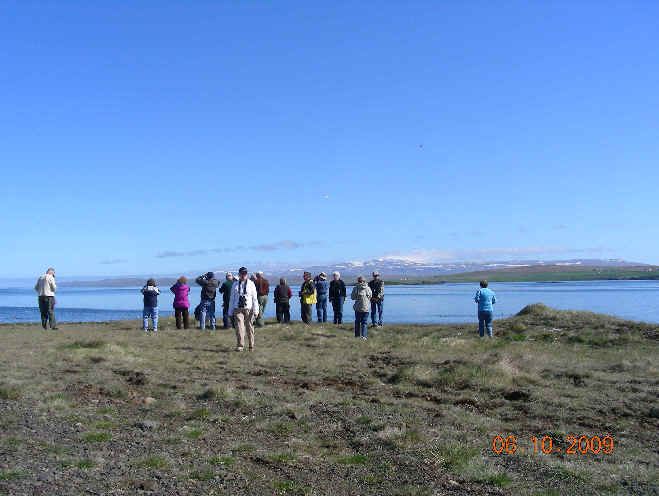 But often we were outdoors.
Here, we were along the beautiful north coast of Iceland,
observing the birds and plants,
and simply experiencing the wonderful place.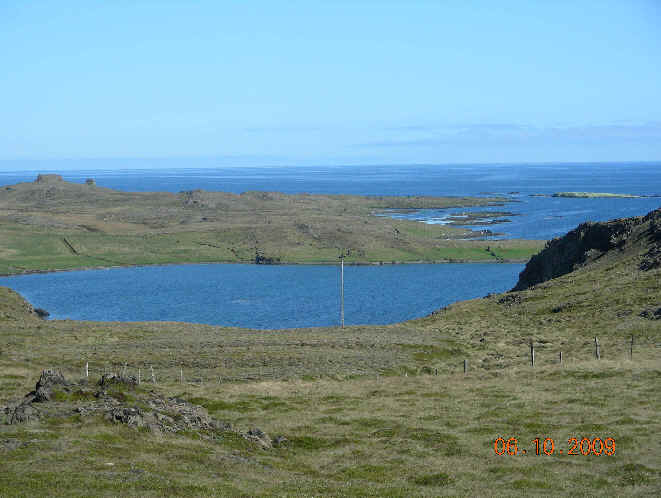 And, if we weren't there, nobody was.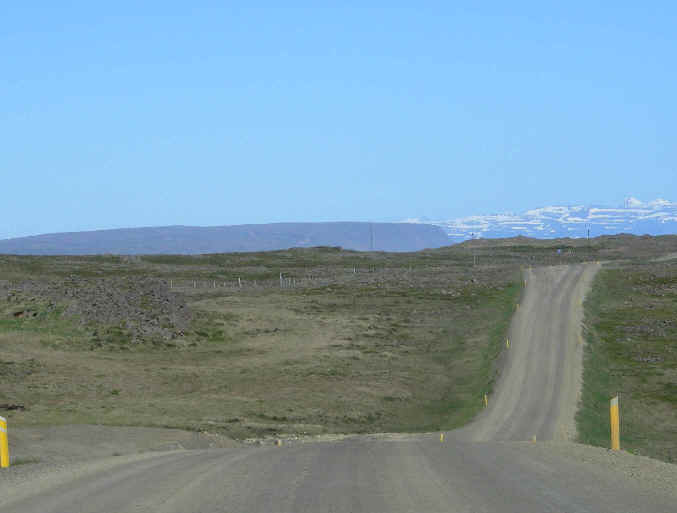 Here's the road, along that north coast, to where we were.
It, too, as you can see, empty.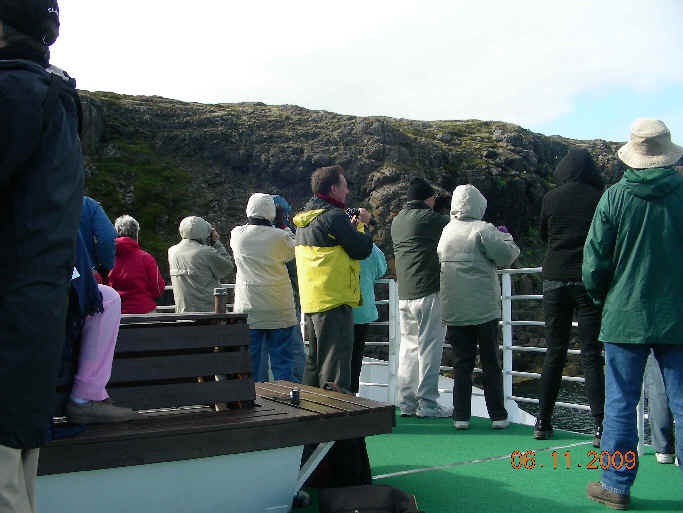 On a boat, on a big bay in northwestern Iceland,
we observed birds
of various sorts including eiders, fulmars, guillemots,
puffins, and shags.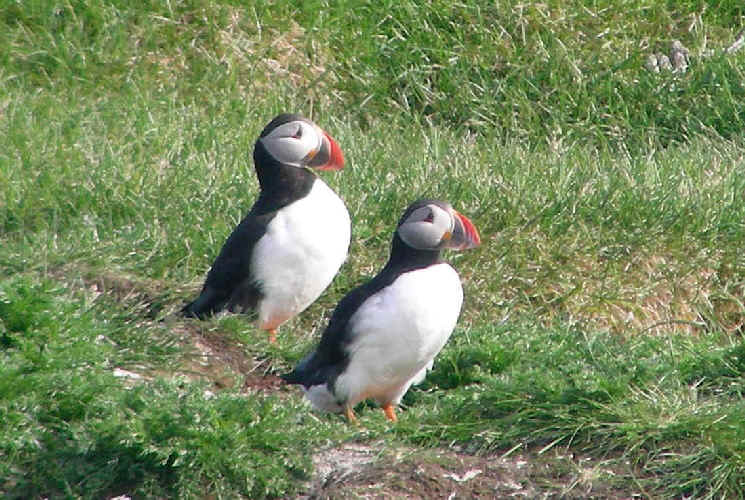 And, here, the avian stars of that show,
the Atlantic Puffins, seen and photographed
from that boat.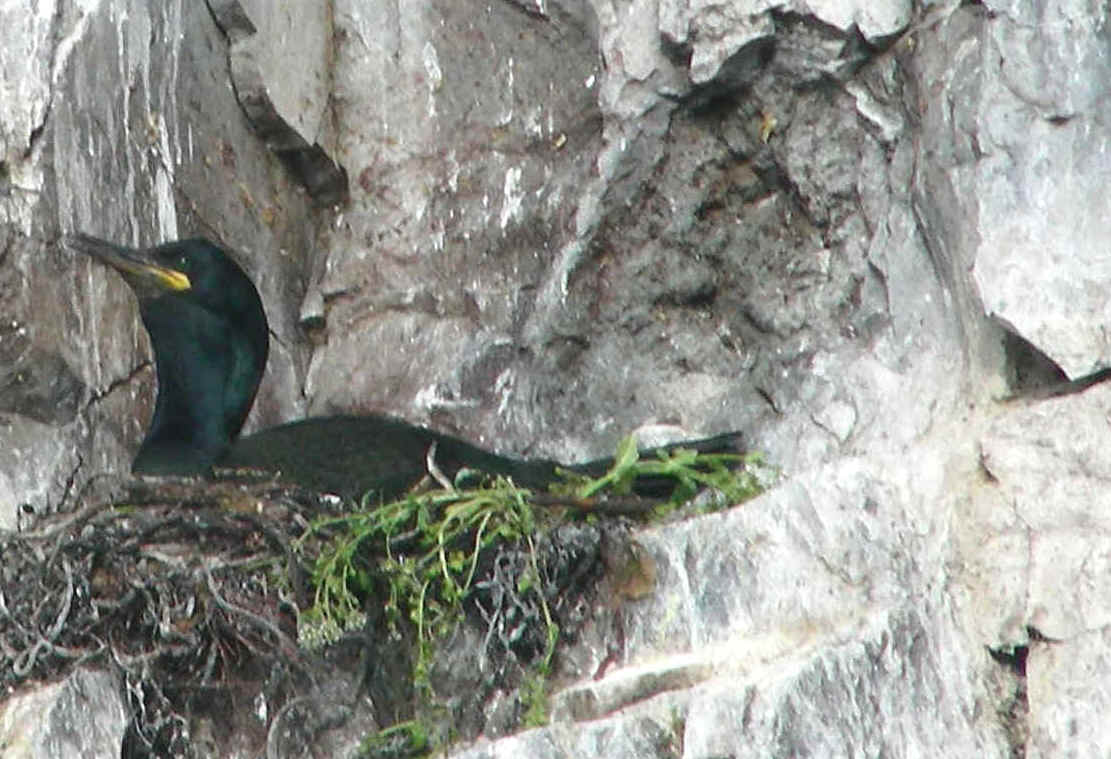 Also from that boat, a European Shag on its nest.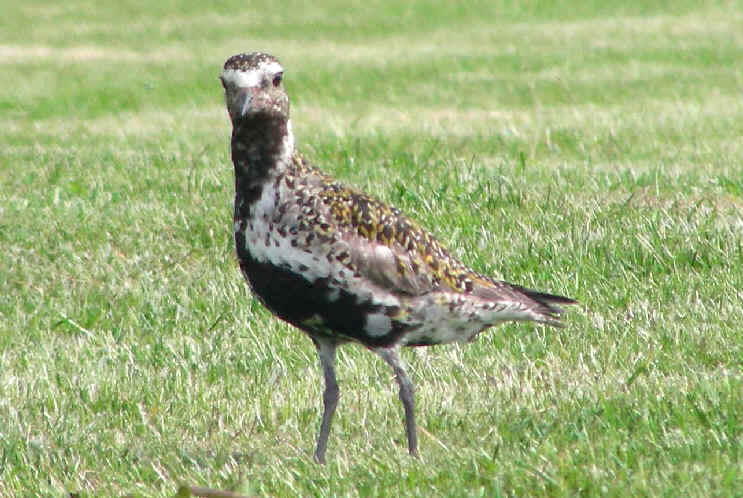 On land, among the birds we saw,
the European Golden Plover.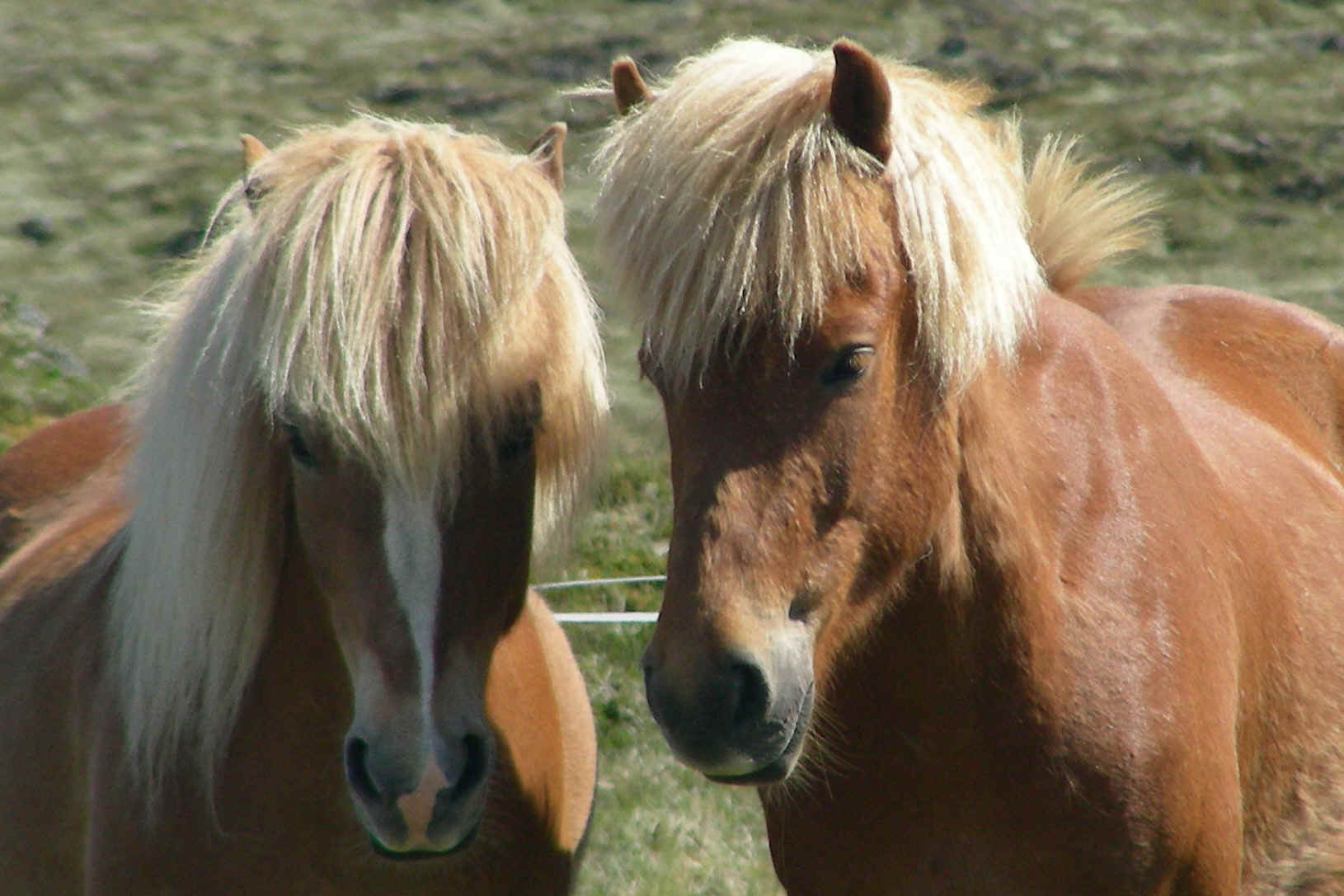 A mammal in Iceland that we enjoyed seeing
was the Icelandic Horse.
We also saw many Icelandic Sheep.
But the "wilder" mammals in Iceland such as the Arctic Fox,
Reindeer, and American Mink eluded us.
Of the 3 just noted, only the fox is native.
The others were introduced.

This picture shows that not only people are blond in Iceland!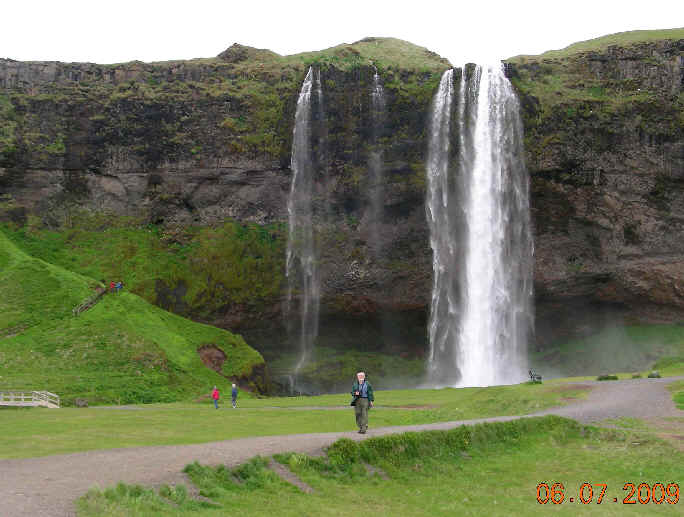 Plentiful in Iceland are waterfalls.
There are hundreds of them.
But if one says
"When you see one, you've see them all",
it's not really true.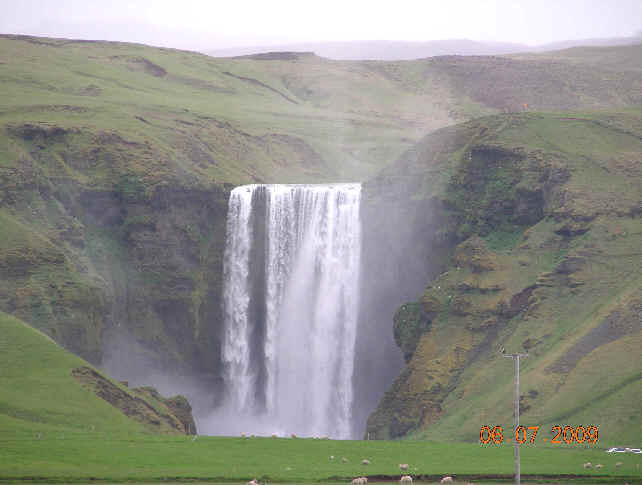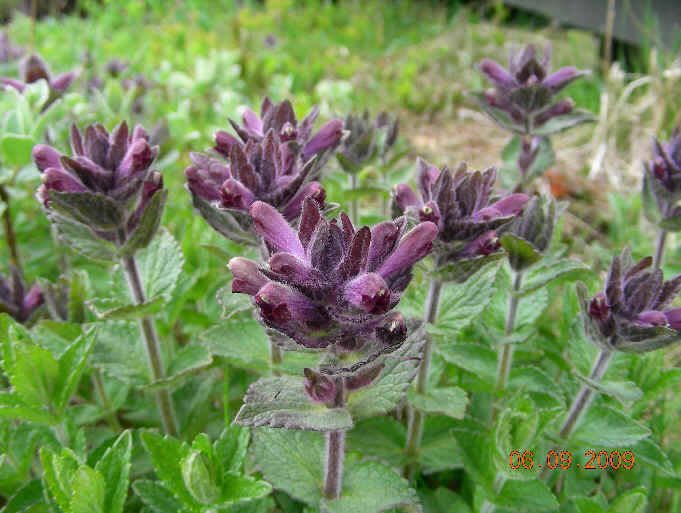 As we traveled about Iceland,
some interesting flowers and plants were seen,
as in the photo above (of Alpine Bartsia),
and the two below (of Sea Sandwort,
followed by Hairy Stonecrop).
In another file,
Wildflowers of Iceland
there an assortment including these
and numerous other such photographs
taken during our June 2009 Iceland Tour.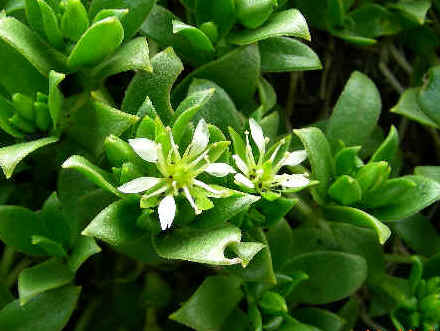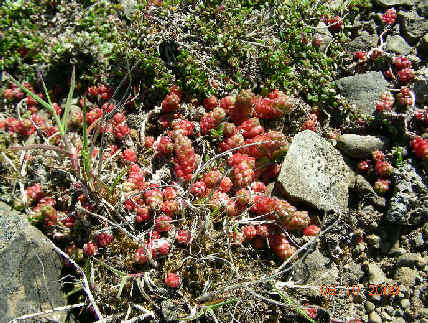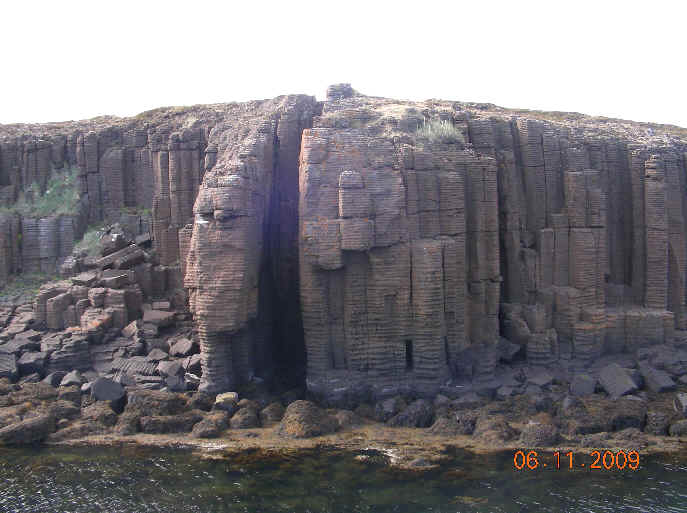 The geology of Iceland is fascinating,
and scenes such as the one above
can be seen at so many places.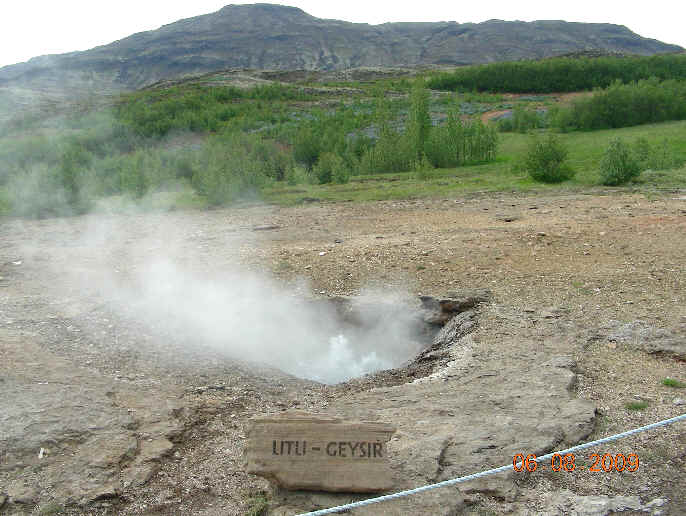 One of the few Icelandic words
to make its way into the English language
is "geysir".
As noted in the sign, this is a "little geysir".



There are some very interesting things about this location
that we visited in Iceland, known as Thingvellir,
in relation to geology and to history.

Iceland is still a center of creation,
the place where the North American Plate is being born.
It has been known since the 1960s that Iceland sits astride
- indeed, is created by -
a ridge, where material from the mantle
wells up and spills out between two plates
that are moving apart from each other.

It is in Iceland where one can see,
as we have during our Iceland tours,
the thick lava that is the raw material of the inner planet,
belching up from deep within the Earth.
It piles itself up and helps to shift
the already west-moving North American Plate
ever westward.

The sides of the fissure in the above photo
are moving away from each other.
A canyon cut through cliffs of layered basaltic rock
follows exactly the center of the Mid-Atlantic Ridge
between the European and North American Plates.
The canyon is not cut by a river, but by a series of faults
caused by the two sides of the canyon pulling away from each other.
The cliffs on the east side of the canyon are in Europe.
Those on the west are American.
They are pulling apart at a rate of about 1/10th of an inch every year,
and the floor between the cliffs is dropping at about the same rate.

The historical significance of the site in the above photo
is that it is where Iceland's ancient parliament first met
over a thousand years ago,
It was called the Althing, and it sat for many years,
from the 10th to the 13th Century,
when Iceland entered into a treaty with Norway
and for a while lost its independence.
Today, the place is a shrine to all Icelandic people.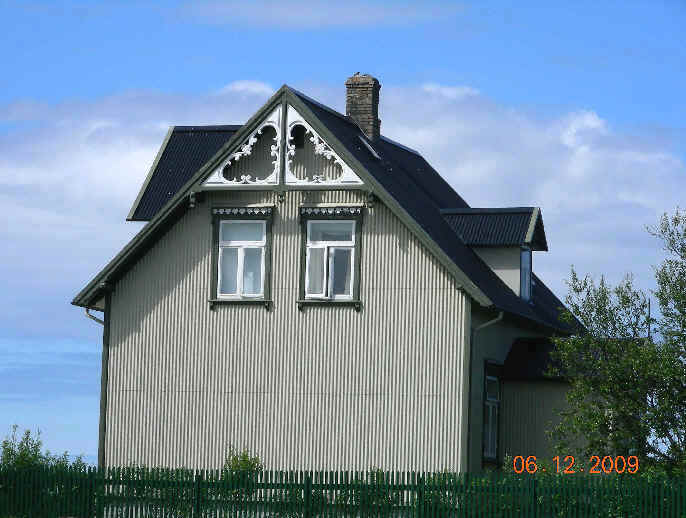 This Icelandic home, near the modern capital city of Reykjavik,
of course doesn't go back a thousand years,
but yet it is a part of the more-recent history
of the country that we enjoyed so much
during our June 2009 tour.



Web page by Risė Hill