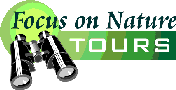 PO Box 9021, Wilmington, DE 19809, USA
E-mail: font@focusonnature.com
Phone: Toll-free in USA 1-800-721-9986
or 302/529-1876
PHOTOS
of Nature & SCENERY
of colorado

as experienced during
Focus On Nature Tours

With Photos of Birds and Animals


All of the photographs that follow were taken during
FONT tours in Colorado.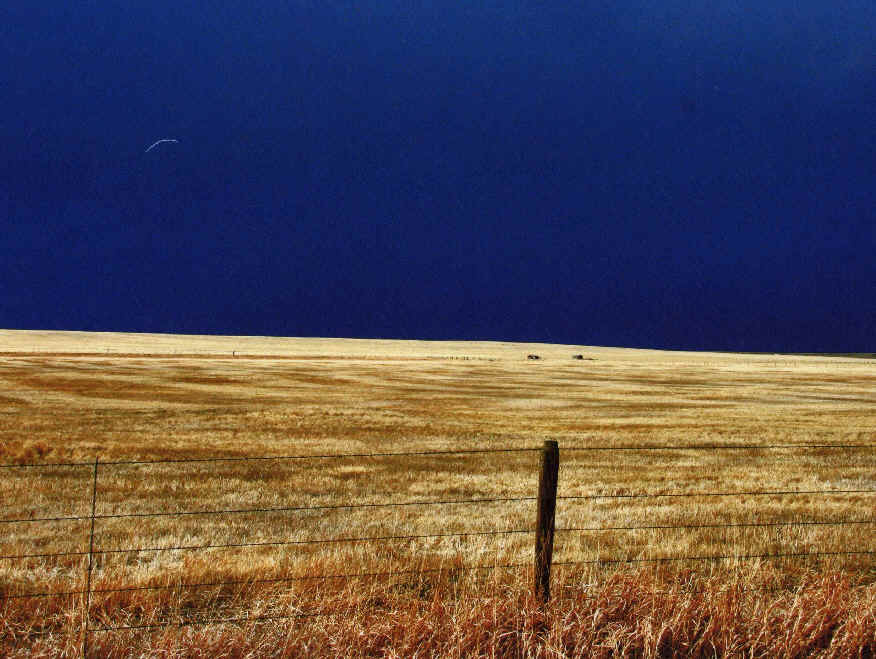 The prairies of eastern Colorado appear to be lifeless,
but they are not, as seen in photos that follow.
They are the haunts of birds including the Greater Prairie Chicken,
Mountain Plover, and Chestnut-collared & McCown's Longspurs,
and mammals such as the American Badger.
This early morning photograph was taken in Colorado
during the FONT tour in April 2009.

Links:
Birds during FONT tours in Colorado in the Spring
Cumulative List of Birds during FONT Tours in Colorado & nearby states (with some photos)
Mammals in Colorado (with some photos)

Upcoming FONT Birding & Nature Tours in Colorado & nearby states
Directory of Photos in this Website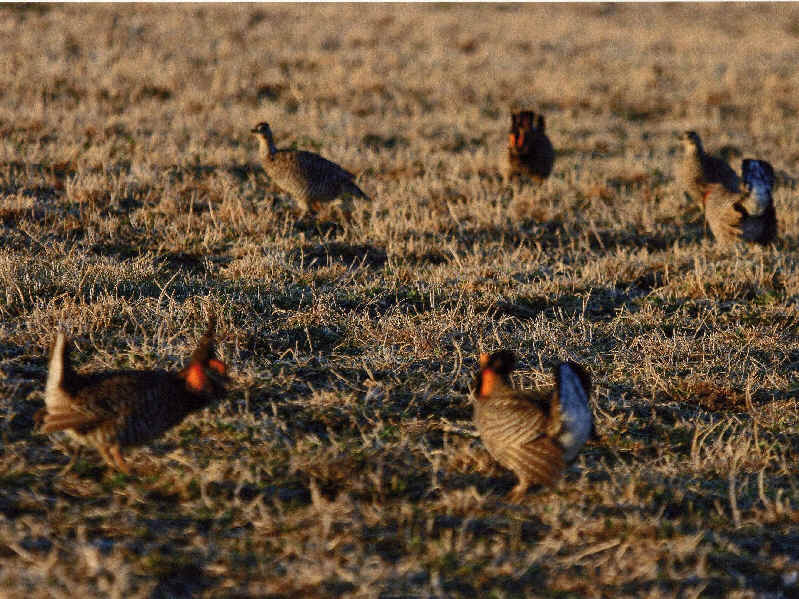 On Colorado eastern prairies, during spring mornings,
Greater Prairie Chickens perform on their leks.
The photos, above & below,
were taken during the FONT tour in Colorado
in April 2009.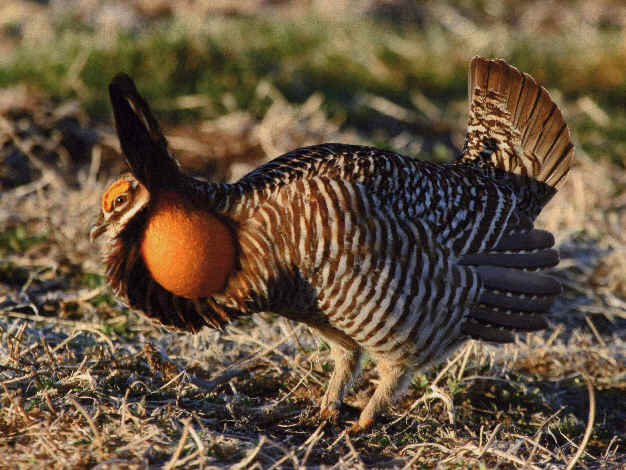 A male Greater Prairie Chicken, of the race
Tympanuchus cupido pinnatus.
Two other races of this species elsewhere in North America
are now either extinct or nearly so.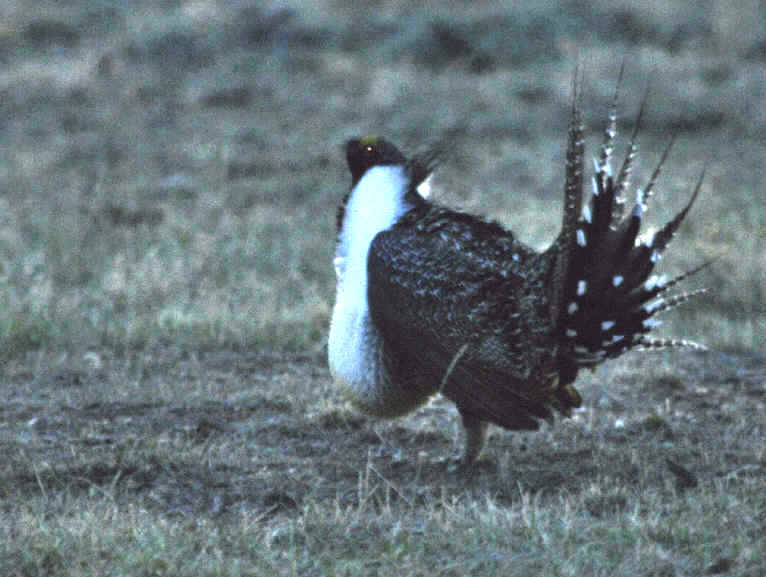 In the very early morning,
in the high sage country of western Colorado,
these Sage Grouse, in the photos above & below,
were photographed during the FONT tour
in April 2009.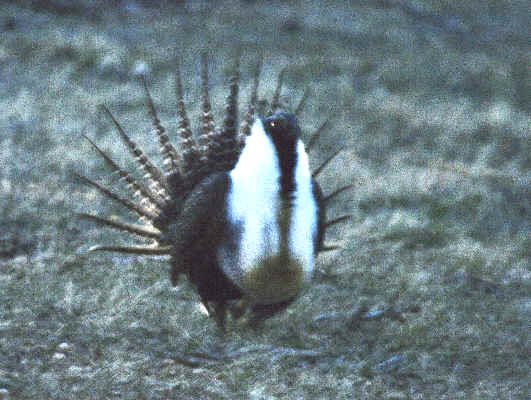 Such a display is a marvel to see and hear.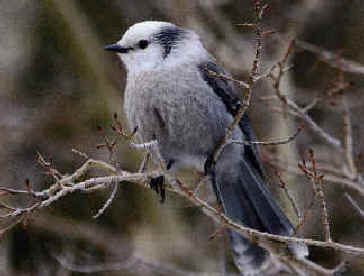 Among birds other than grouse, during our Colorado April 2009 tour,
were the Gray Jay (above)
and the Pine Grosbeak (below).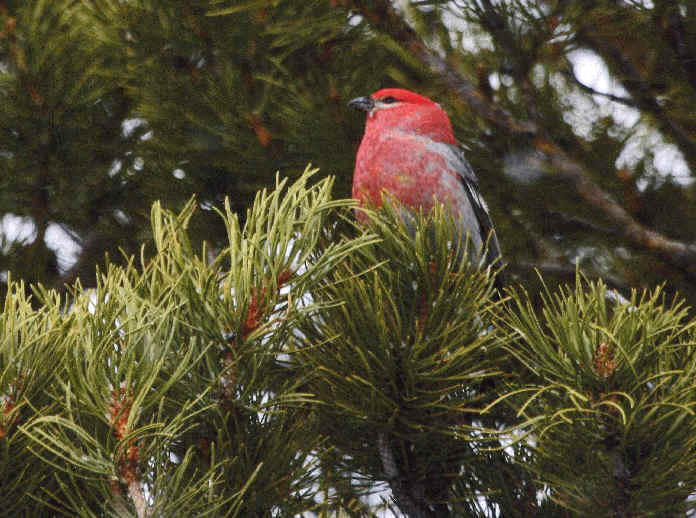 This bird, and numerous other Pine Grosbeaks
were seen one morning during our tour,
along with even more numerous Rosy Finches.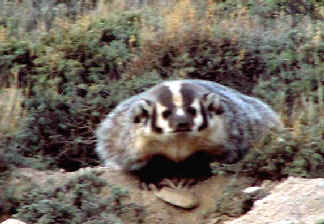 An American Badger was seen
on the eastern Colorado prairies
during our April 2009 FONT tour.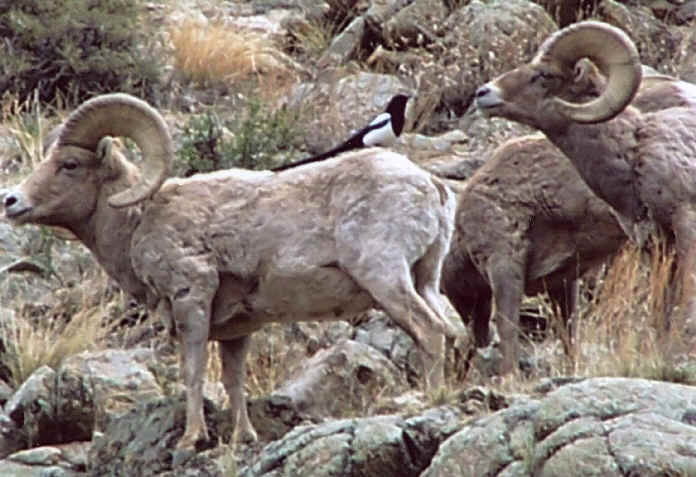 Bighorn Sheep, pictured here,
were seen in Colorado Rocky Mountains.
The subspecies is Ovis c. canadensis.

Notice the Black-billed Magpie riding on the back
of one of the animals.



Web page by Risė Hill