There have been Focus On Nature Birding & Nature Tours
in North America for nearly 25 years.
To places as diverse as Alaska, Arizona, British Columbia,
California, Colorado & Kansas (for grouse and more),
Delaware, Florida, Nebraska, New Mexico, North Carolina,
Oklahoma, Texas, Wyoming, and Washington State.

Here, below, there are also links to tours in two other
states good for birds and other nature too, Wisconsin
and Minnesota.

In western North America, particularly popular has been
our annual West Coast tour during September, in mostly
Washington State and California, including boat-trips
for bird and whales including Orcas.
Also part of the tour is a great place to be for nature,
Point Reyes in the fall, especially good for migrating birds,
and also an array of marine life.

On the opposite side of the continent, we've done birding
& nature tours, over the years during the late spring, in
North Carolina. And we'll do it again in 2016.
During our annual "Carolina Caper", in addition to birds,
there would nice assortments of butterflies & dragonflies,
as well as other nature.

In 2016, we'll again be doing our annual tour in the
spring for grouse and more in Colorado and nearby
Nebraska and Wyoming.
Other tours (2 of them) in the spring of 2016 will be
again in Texas to see the many birds, butterflies, and
other nature there, including bats and other mammals.

In 2016, in the late-summer, we'll again be going to
Arizona, for birds, butterflies, wildflowers, and other
nature. The late-summer tour is especially good for
hummingbirds and butterflies.

Later in 2015, we will be doing a special tour in mostly
Wisconsin and also nearby Minnesota. During the tour,
we'll visit the International Crane Foundation and an
extraordinary "Birds in Art" exhibition, as well as a region
also extraordinary for birds and other nature. In that region,
we'll be with the Timber Wolf Alliance, tracking as we bird.

There are links below to lists and photo galleries of
North American birds (in 6 parts), as well as birds in places
including Arizona, California, Colorado, North Carolina,
and Texas.
Also links to lists and photo galleries of butterflies, moths,
dragonflies and damselflies, amphibians and reptiles,
mammals, fish, and an assortment of marine life.
Also links to highlights of previous FONT tours, with
narratives and photo galleries.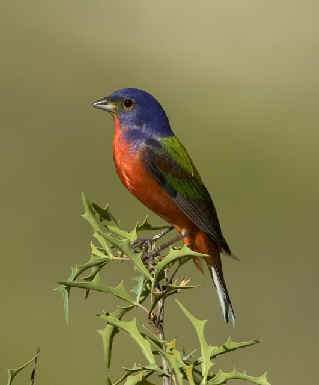 Painted Bunting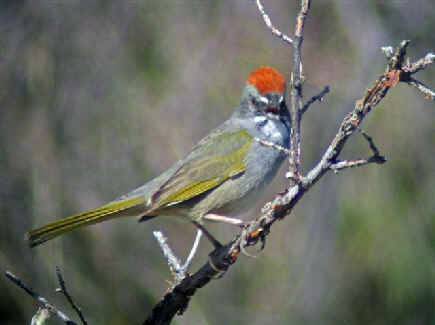 Green-tailed Towhee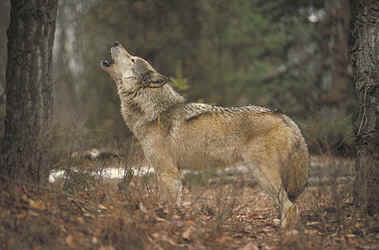 A Wolf Howling