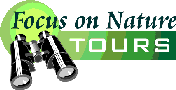 PO Box 9021, Wilmington, DE 19809, USA
E-mail: font@focusonnature.com
Phone: Toll-free in USA 1-888-721-3555
or 302/529-1876

Website: www.focusonnature.com



PHOTOS
OF
Costa Rica
NATURE

during the
Focus On Nature Tours
in Costa Rica
in March 2012


All of the photographs that follow were taken during those tours
by tour participant, Virginia Woodhouse - © - all rights reserved.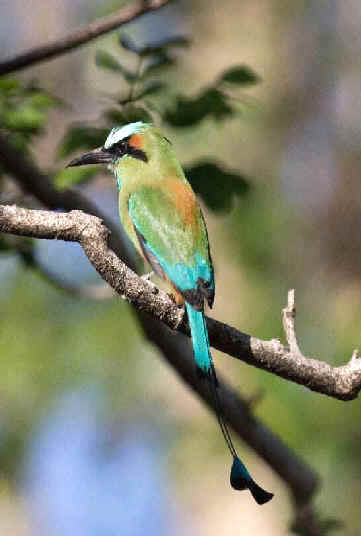 One of the nicest birds seen during our March 2012 tour
in northern Costa Rica
was the TURQUOISE-BROWED MOTMOT.

Links:
A Narrative relating to our March 2012 tours in Costa Rica
Central American Birds, A Complete List & Photo Gallery, in 4 parts
Central American Butterflies & Moths, a List & Photo Gallery, in 5 Parts
Central American Mammals Costa Rican Amphibians & Reptiles
Upcoming FONT Birding & Nature Tours in Central America
A Directory of Photos in this Website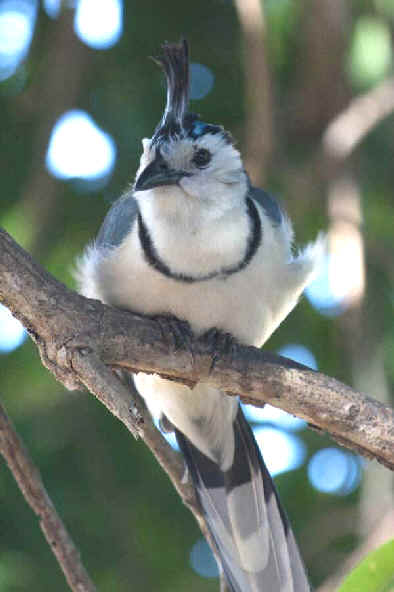 A White-throated Magpie-Jay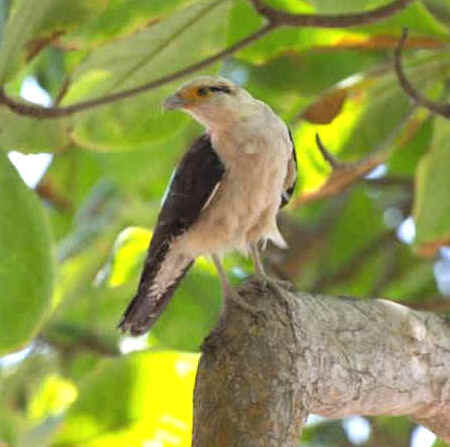 A Yellow-headed Caracara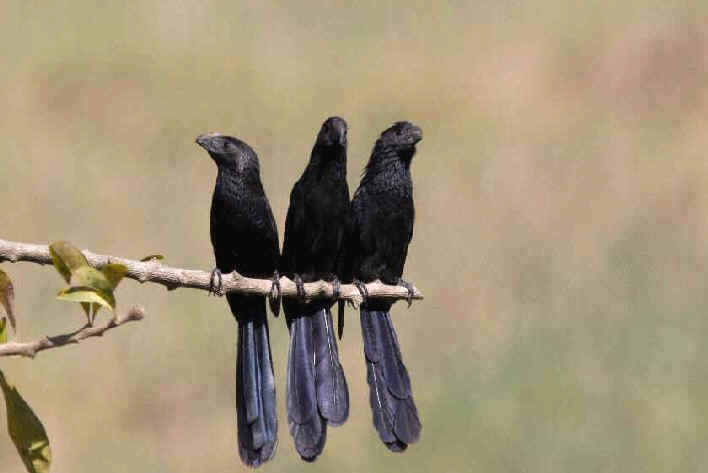 3 Groove-billed Anis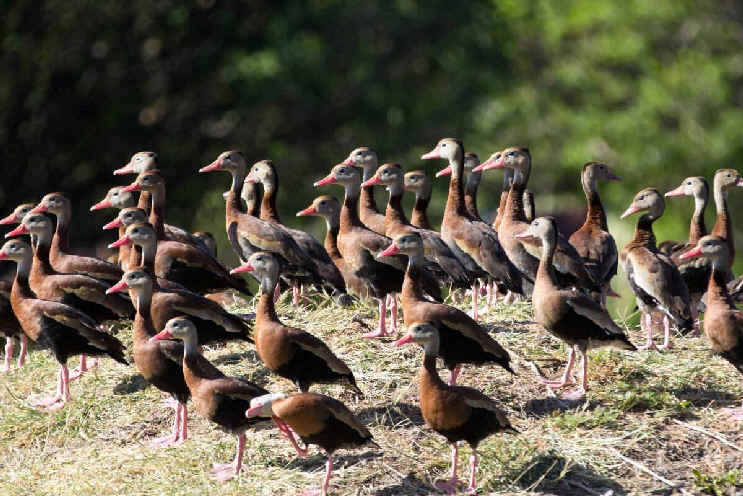 A group of Black-bellied Whistling Ducks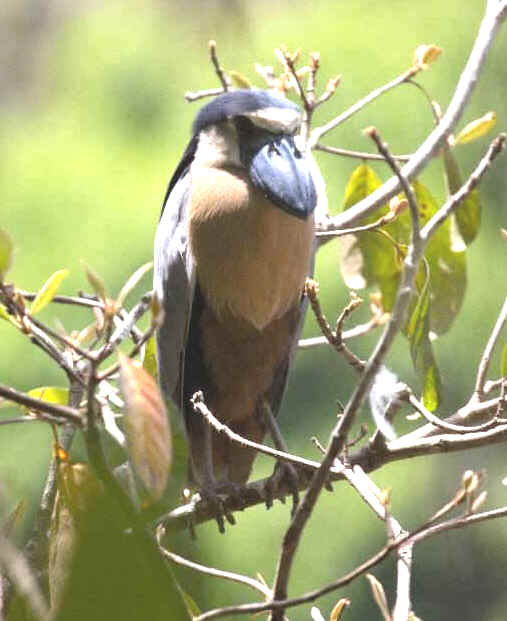 A Boat-billed Heron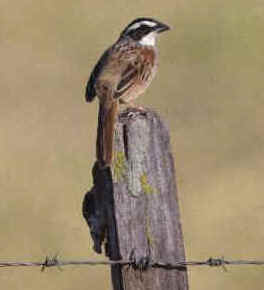 A Stripe-headed Sparrow,
a bird in northwestern Costa Rica.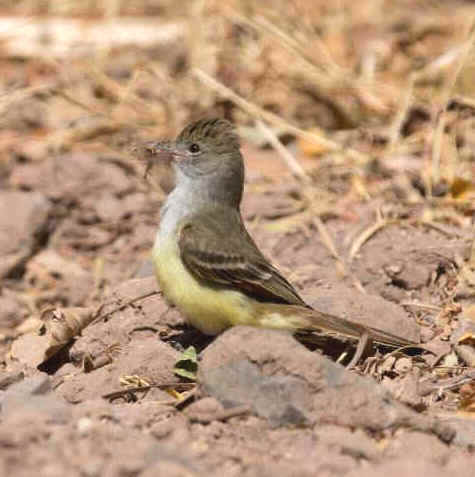 Another bird also in dry, northwestern Costa Rica
is the Nutting's Flycatcher.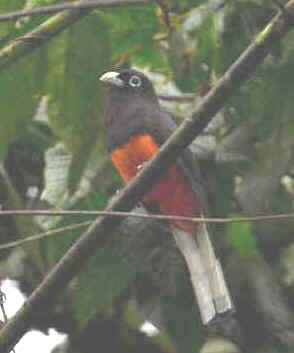 A male Baird's Trogon.
The species is specialty of southern Costa Rica
with a restricted range
in the far-southern Pacific lowlands
of Costa Rica & in very adjacent Panama.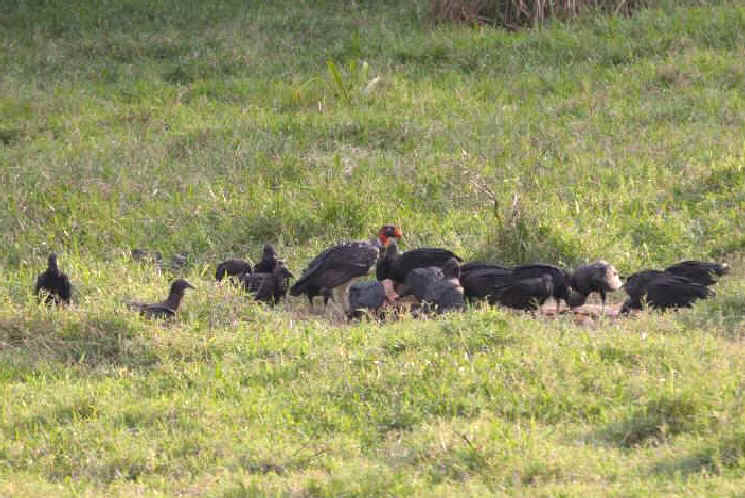 A single King Vulture
with Black Vultures
at a carcass on a field in southern Costa Rica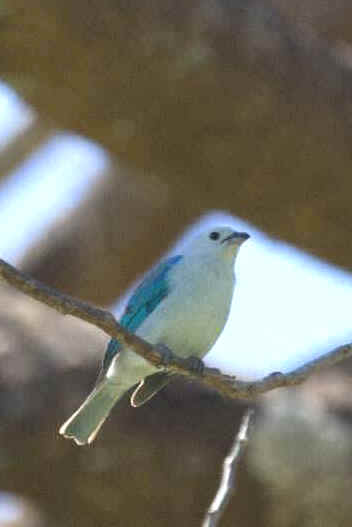 A Blue-gray Tanager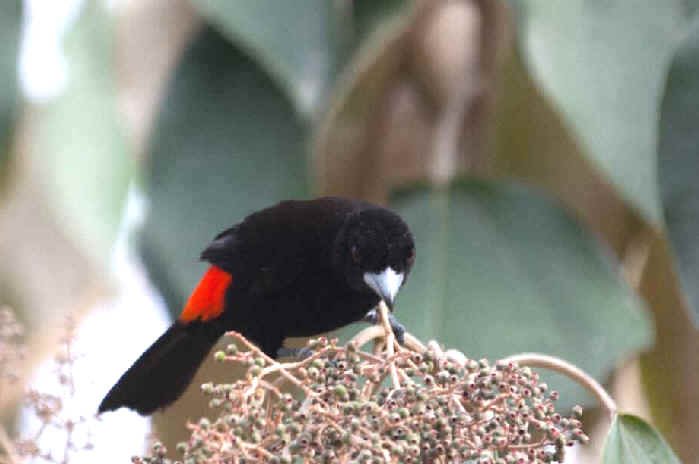 A male Cherrie's Tanager.
This bird at one time went by the name,
appropriately, of Scarlet-rumped Tanager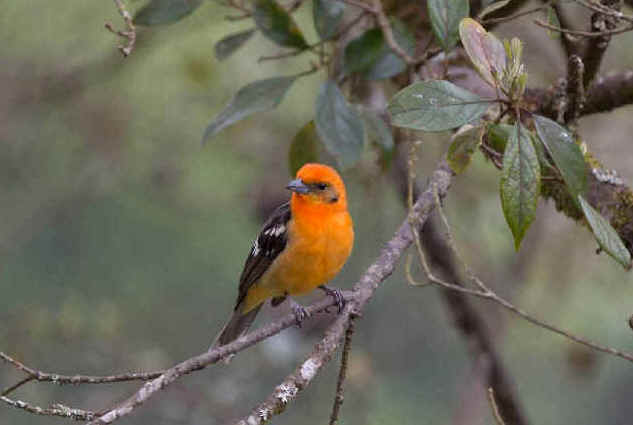 A bright bird, as told by its name,
the Flame-colored Tanager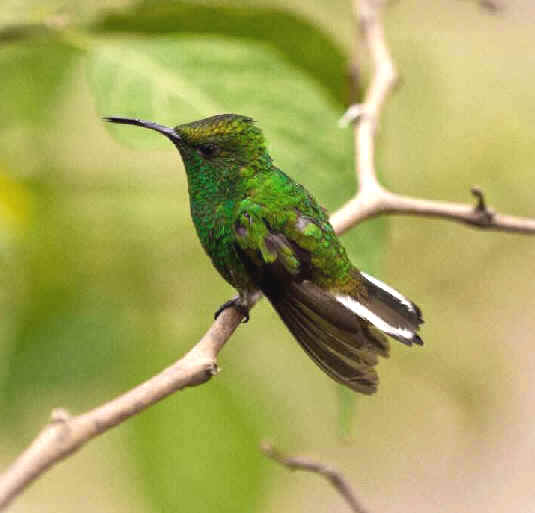 One of the 32 different kinds of hummingbirds
that we saw in Costa Rica in March 2012
was this, the Coppery-headed Emerald.
This bird is 1 of only 4 species
endemic to Costa Rica.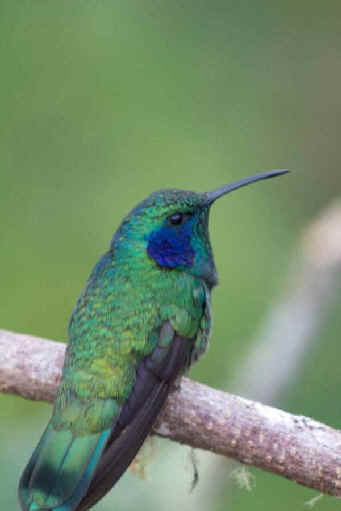 Another one of the hummingbirds
was the Green Violetear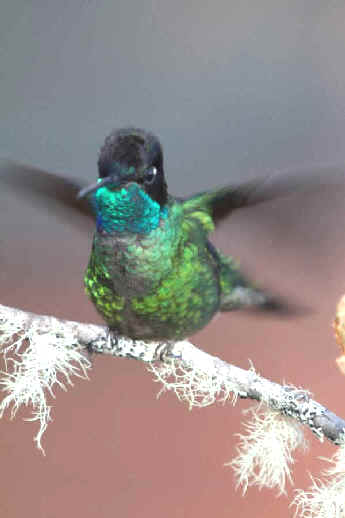 And yet another one,
the Magnificent Hummingbird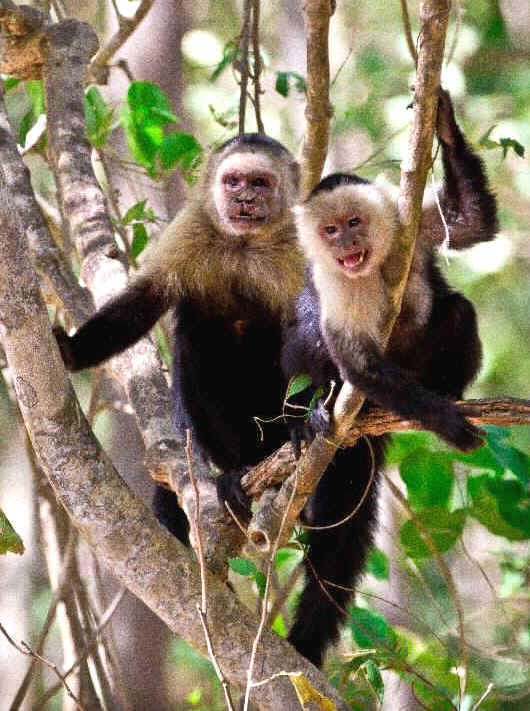 A pair of White-faced Capuchins.
quite a twosome here!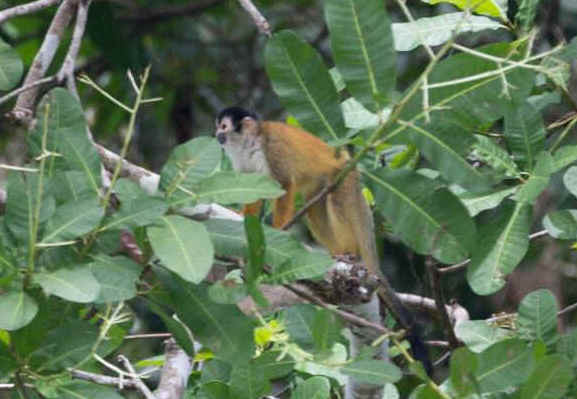 And another monkey during our March 2012 Costa Rica tours
was the Central American Squirrel Monkey,
the rarest of the 4 kinds of monkeys in Costa Rica.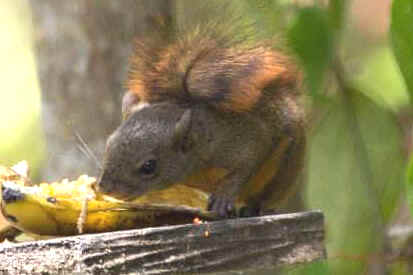 Here, a squirrel itself,
named the Red-tailed Squirrel.
At a bird-feeding table.
A different species, but it was like at home!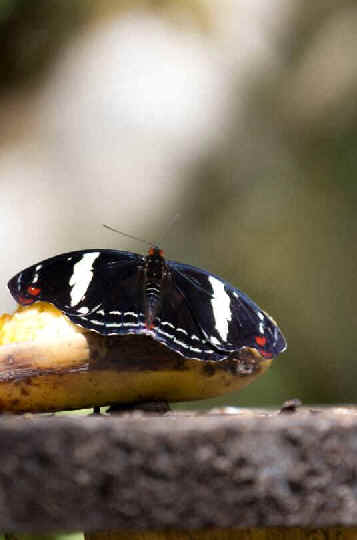 A female Blue-frosted Banner,
a nice butterfly indeed,
and another visitor to that bird-feeding table
in southern Costa Rica.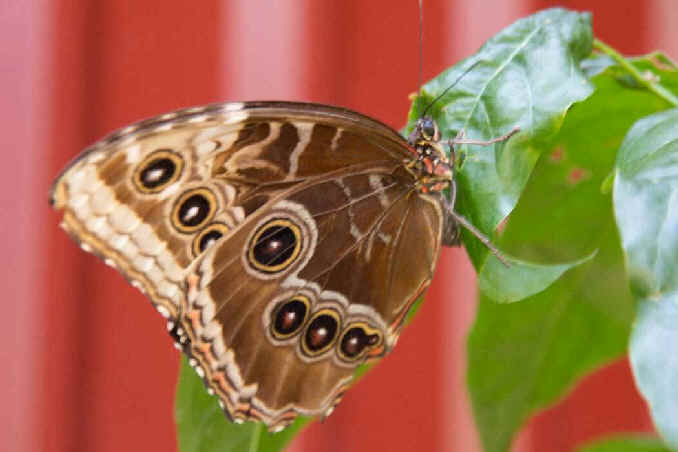 The underside of a Common (or Blue) Morpho Butterfly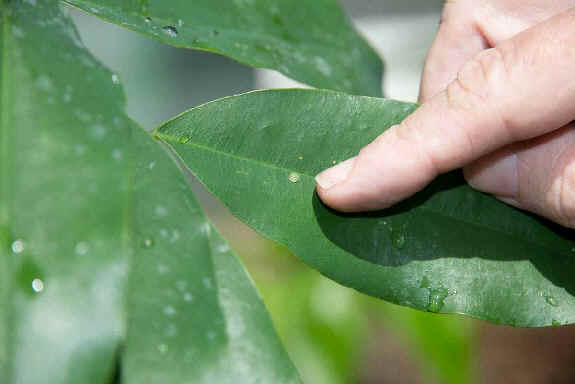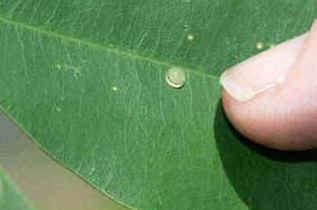 In the above two photographs,
an egg of the Blue Morpho Butterfly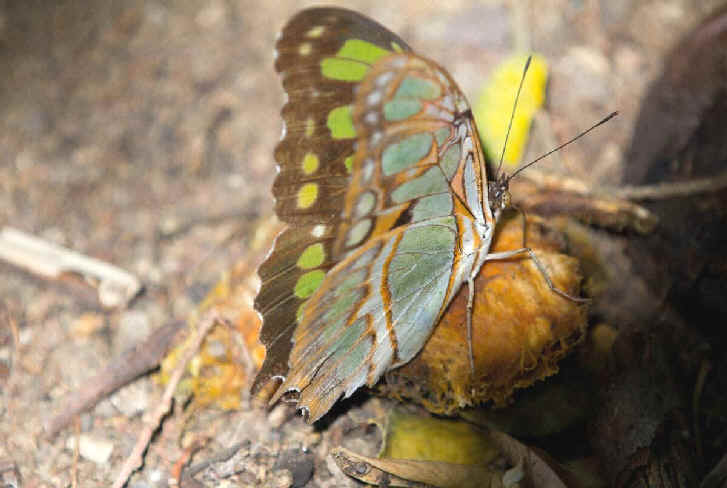 A butterfly known as the Malachite,
photographed here feeding on some fruit on the ground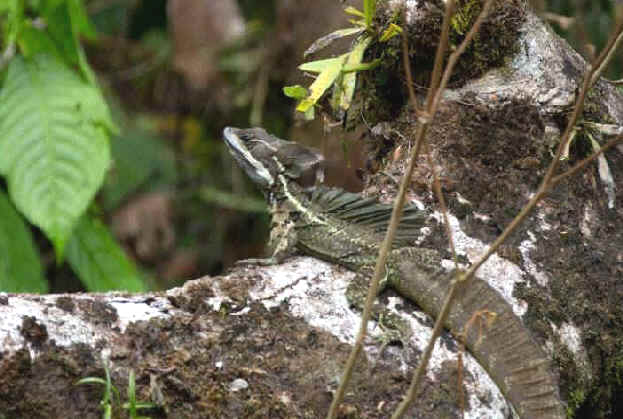 Another interesting creature for us in Costa Rica
was the Common Basilisk,
also known as the "Jesus Christ Lizard",
as it seems to walk on water,
or more aptly put, run on water.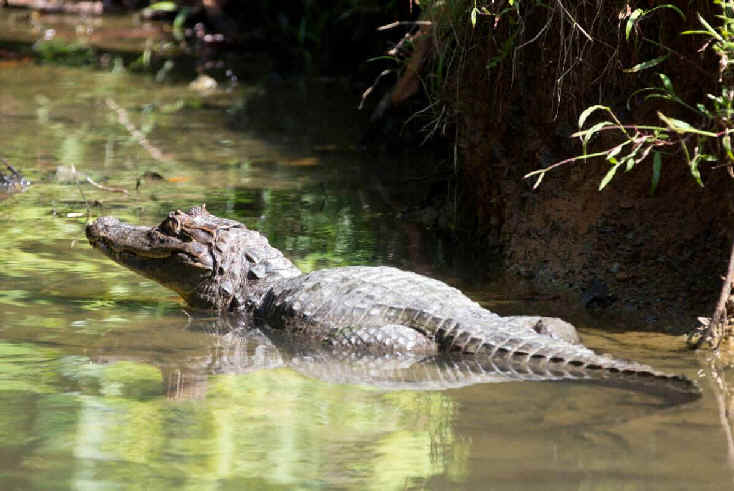 And another reptile,
this one in the water,
a Spectacled Caiman

Web page by Rise Hill