PO Box 9021, Wilmington, DE 19809, USA
E-mail: font@focusonnature.com
Phone: Toll-free in USA 1-888-721-3555
or 302/529-1876
Lists and Photo Galleries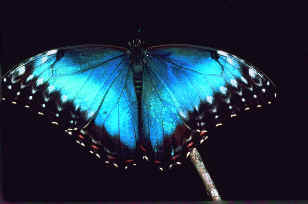 of

Central American
Butterflies
and Moths



including those during Focus On Nature Tours

in Belize, Costa Rica, Guatemala, Honduras, Panama

with tours in the months of: January, February, March, April, July, December


A List of Central American Butterflies and Moths in 6 Parts
compiled by Armas Hill

Links to these parts of the list:

Part #1 - Swallowtails (Papilionidae) Part #2 - Whites, Yellows, Sulphurs (Pieridae)
Part #3 - Coppers, Hairstreaks, Blues (Lycaenidae) & Metalmarks (Riodinidae)
Part #4 - Brushfoots (Nymphalidae) Part #5 - Skippers (Hesperiidae) Part #6 - Moths


Codes in the 6-part list relating to illustrations in various books:


Numbers noted as (BMCR:xx) refer to plates in "Butterflies & Moths of Costa Rica", by Isidro Chacon & Jose Montero.

Numbers noted as (C:xx) refer to pages in "A World of Butterflies", with text by Brian Cassie, and photographs (superb) by Kjell Sandved

Numbers noted as (D1:xx) refer to plates in "The Butterflies of Costa Rica and their Natural History (Volume 1): Papilionidae, Pieridae, Nymphalidae", by Philip J. DeVries

Numbers noted as (D2:xx) refer to plates in "The Butterflies of Costa Rica and their Natural History (Volume 2): Riodinidae", by Philip J. DeVries

Numbers noted as (F:xx) refer to pages in "The Illustrated Encyclopedia of Butterflies", by Dr. John Feltwell

Numbers noted as (K:xx) refer to pages in the "Kaufman Focus Guide to Butterflies of North America", by Jim Brock & Kenn Kaufman

Numbers noted as (MCA:xx) refer to pages in "A Swift Guide to the Butterflies of Mexico & Central America" by Jeffrey Glassberg

Numbers noted as (PE:xx) refer to plates in the "Peterson Field Guides to Eastern Butterflies", by Paul Opler & Vichai Malikul, 1998 edition. Those noted as (PEp:xx) refer to a page with a photograph.

Numbers noted as (PW:xx) refer to plates in the "Peterson Field Guide to Western Butterflies", by Paul Opler & illustrated by Amy Bartlett Wright, 1999 edition. Those noted as (PWp:xx) refer to a page with a photograph.

Numbers noted as (S:xx) refer to pages in the "Smithsonian Handbook, Butterflies & Moths", by David Carter

Additional Codes:

BZ: in Belize
CR: in Costa Rica
GU: in Guatemala
HN: in Honduras
PN: in Panama

(sl): at Sierra Llorona, in hills on the Caribbean side of Panama

Butterflies observed during FONT tours noted by an (*) after the 2-letter country code.

Throughout the world, there are over 180,000 described species of butterflies and moths (in the order Lepidoptera).
In our LISTS OF CENTRAL AMERICA BUTTERFLIES and MOTHS, over 3,110 species of butterflies and moths are included (noting subspecies).

More data continues be put in this 6-part listing and photo gallery, particularly regarding range & habitat, so as to make this source all the more helpful and informative.


A SHORT SAMPLE GALLERY OF PHOTOGRAPHS FOLLOWS BELOW
while the many other photos in this 6-part list reached can be reached thru the links above.


Not pertaining to butterflies, but colorful and interesting - here's a link to photos & a file relating to:
Leaf-footed Bugs in Panama



SOME COMMENTARY REGARDING BUTTERFLY IDENTIFICATION:
"Get a guidebook, take a few years, and you'll still make mistakes. Butterfly identification has an initial, deceptive simplicity.
Individuals in a species vary naturally, an eyespot slightly larger, a color brighter.
Males and females of a species can be strikingly dissimilar.
So can genetic morphs or forms within a gender.
In a single species, butterflies that live in a range of habitat can vary in appearance and produce different populations or geographical races, each better adapted to its environment.
Species can also produce generations of distinct morphs in the same place at different times of the year.
One Tiger Swallowtail is black. On the same flower, another Tiger Swallowtail is yellow.
Another species produces red butterflies in the wet season and blue in the dry. A species darkens in response to air pollution.
A species gains an eyespot. A species lose one."

The above commentary is from the book, "An Obsession with Butterflies", by Sharman Apt Russell (a wonderful read).

Links:

Itineraries for upcoming Focus On Nature Tours in:
Belize, Costa Rica, Guatemala, Honduras, Mexico, & Panama

Lists of Birds in: Belize Costa Rica Guatemala Honduras Panama
A List & Photo Gallery of Birds in Central America, in 4 Parts
A List of Mammals in Central America (with some photos)
Other Lists & Photo Galleries of Butterflies & Moths Elsewhere
Alphabetical Directory by Genus of Butterflies with Photos in the FONT Website
Alphabetical Directoryby Genus of Moths with Photos in the FONT Website





A Photo Gallery of Some
Neotropical Butterflies & Moths

Photographs # 6, #11, #15 & #16 were taken during the February 2006 FONT Tour in Costa Rica
by Rosemary Lloyd.

Photograph #3 was taken during the March 2006 FONT Tour in Guatemala
by Douglas Johnson. Photographs #7, #9, & #10 also by Doug Johnson.

Photograph #14 was taken during the Dec 2006-Jan 2007 FONT Tour in Guatemala
by Marie Z. Gardner.

Photographs #1, #2, #8, & #12
by Howard Eskin.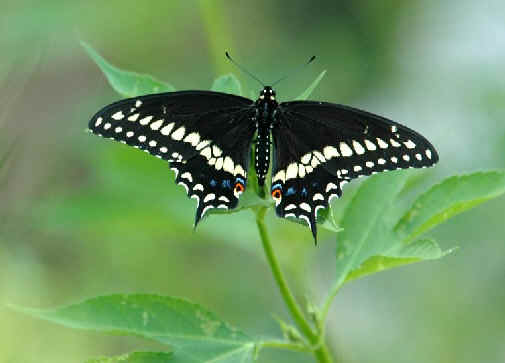 Photo #1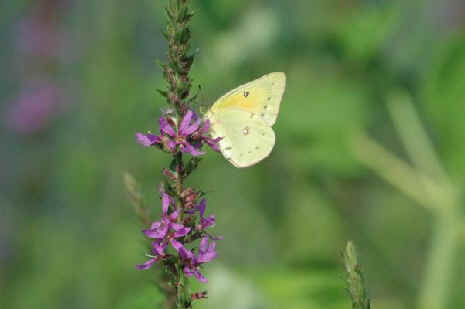 Photo #2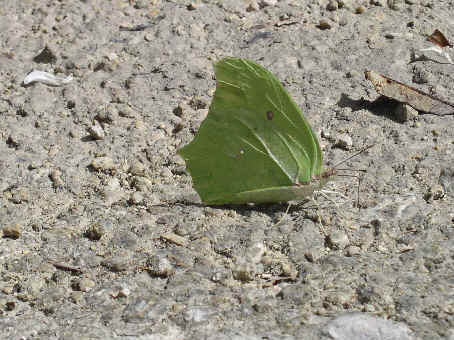 Photo #3:
White-angled Sulphur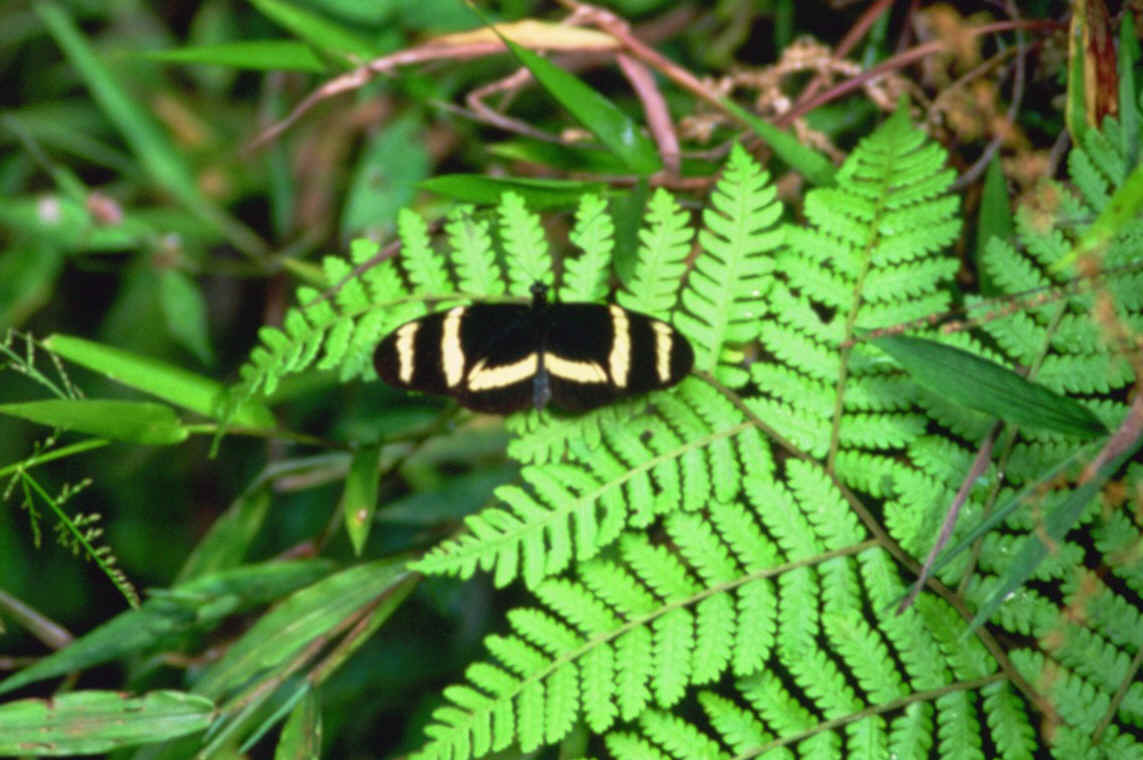 Photo #4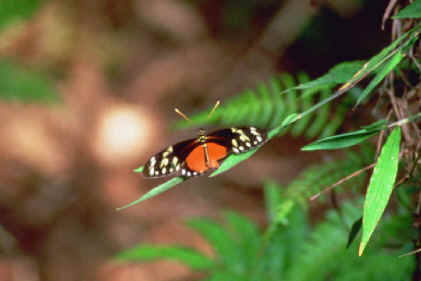 Photo #5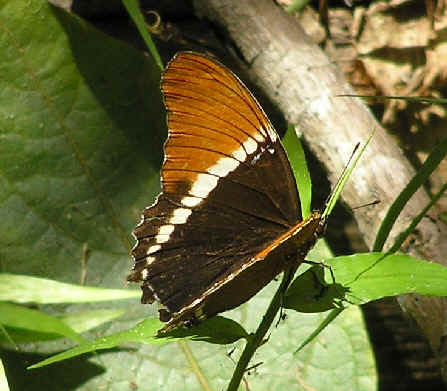 Photo #6:
Rusty-tipped Page
Siproeta epaphus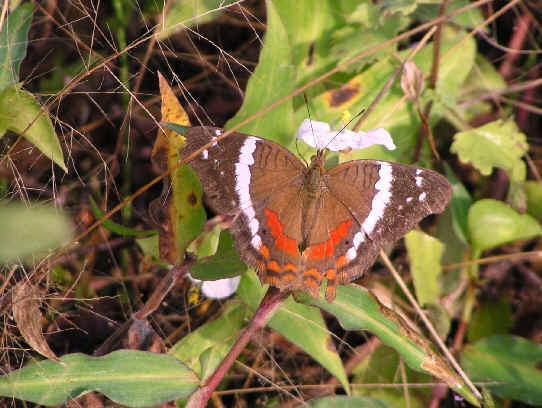 Photo #7:
Banded Peacock
Anartia fatima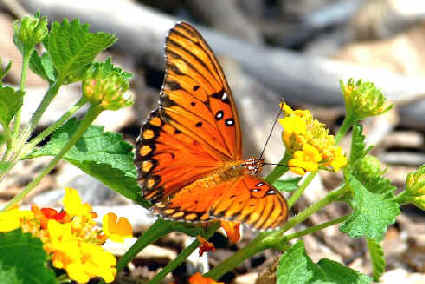 Photo #8:
Gulf Fritillary
Agraulis vanillae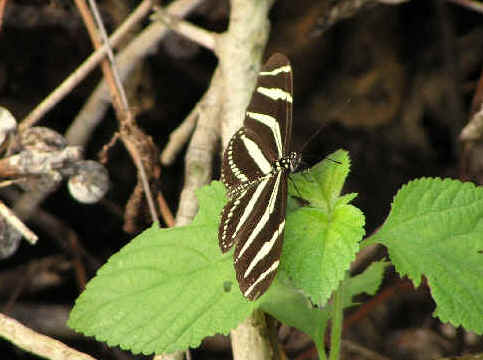 Photo #9:
Zebra Heliconian
Heliconius charitonius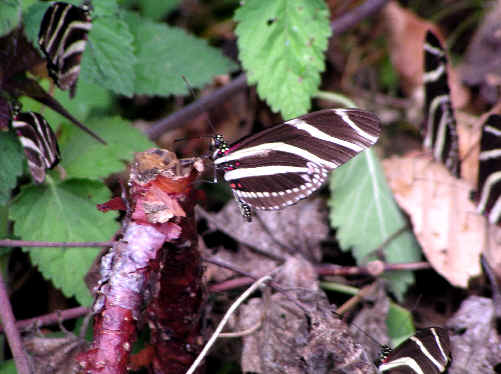 Photo #10:
Zebra Heliconian
Heliconius charitonius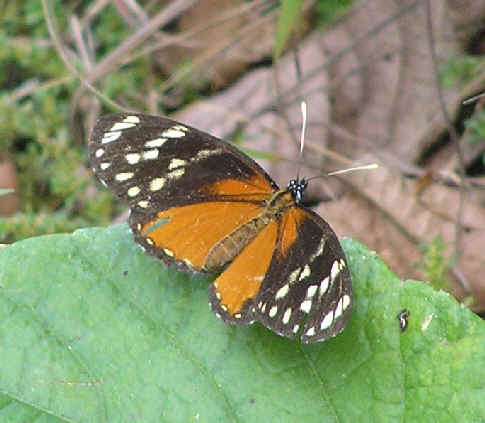 Photo #11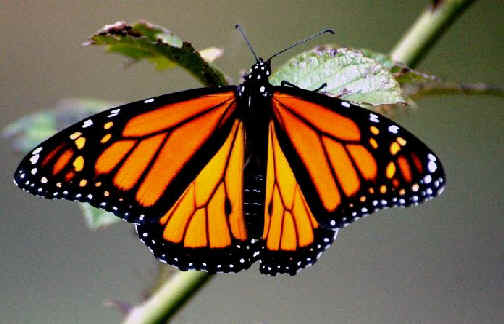 Photo #12:
Monarch
Danaus plexippus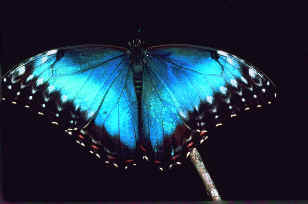 Photo #13:
Blue Morpho
Morpho peleides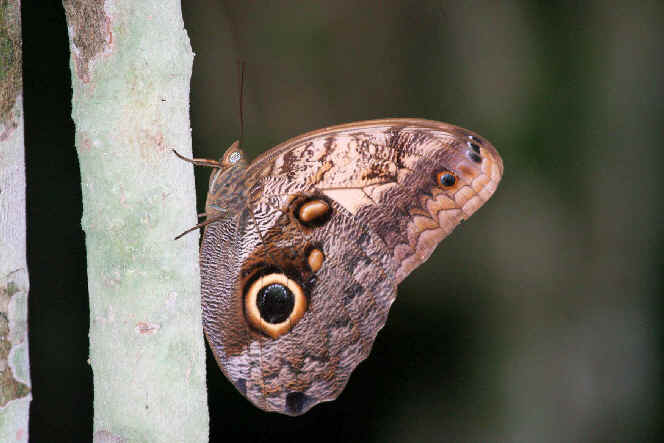 Photo #14:
Yellow-fronted Owl-Butterfly
Caligo telamonius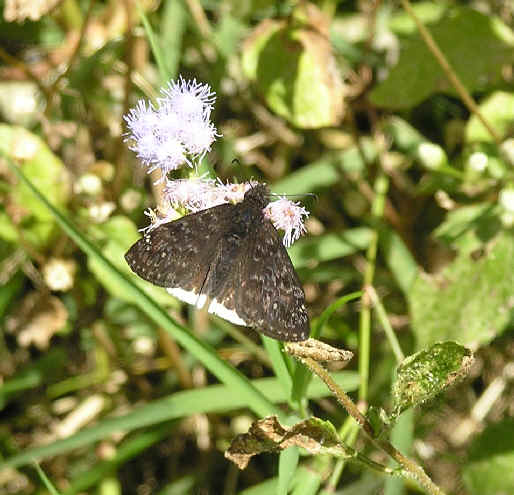 Photo #15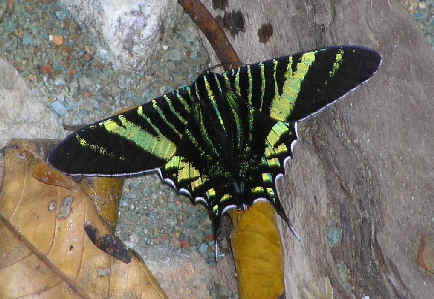 Photo #16:
A Urania Swallowtail Moth,
photographed in southern Costa Rica.
Uraniinae moths can be confused with swallowtail butterflies,
since they are large, very colorful, tailed, diurnal, and flower-loving.


Photo #17:
An Io Moth,
photographed in Belize.
The species, Automenis io, ranges
from Canada to Belize.

Some selected reference books regarding Butterflies & Moths:

"Smithsonian Handbooks: Butterflies & Moths", by David Carter

"The Butterflies of Costa Rica, and Their Natural History: Papilionidae, Pieridae, Nymphalidae", by Philip J. DeVries

"Butterflies of North America", by Jim Brock & Kenn Kaufmann (with 2,200 images & 70 photographs)

"Eastern Butterflies", (the Peterson Field Guide), by Paul Opler & Vichai Malikul

"Butterflies of Arizona - A Photographic Guide", by Bob Stewart, Priscilla Brodkin, & Hank Brodkin (with fine photographs)

"Butterflies & Other Insects of the Eastern Caribbean", by P.D. Stiling



To Top of Page.