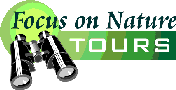 PO Box 9021, Wilmington, DE 19809, USA
E-mail: font@focusonnature.com
Phone: Toll-free in USA 1-888-721-3555
or 302/529-1876

Website: www.focusonnature.com



PHOTOS
OF
IcelandIC
birds

during the
Focus On Nature Tour
in Iceland
in June 2015


All of the photographs that follow were taken during that tour
by tour participant, Marie Gardner - © - all rights reserved.

Text with these photos by Armas Hill,
leader of the June 2015 FONT Iceland Tour.


If you're looking for just another photograph of a puffin,
it's not here. For that, go to:
Birds in Iceland during the June 2012 FONT Tour
Also through the above link,
other alcids, Great Skua, a baby Redshank,
cygnets, goslings, ducklings, and more.

Here, instead, there are many of the other birds
that we've seen in Iceland.
26 species of birds follow here.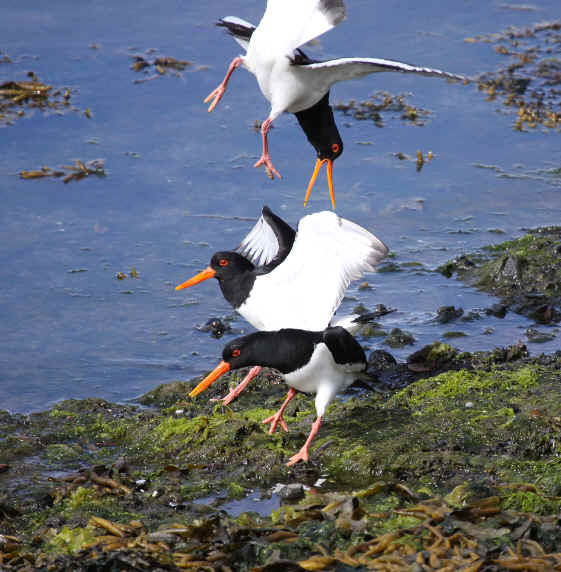 Eurasian Oystercatchers,
showing, in this photo, that
"three is a crowd".


In addition to the photographs here, there is another Photo Gallery
relating to the FONT June 2015 Iceland Tour.
With photographs of some of the Nature, Scenery, and Culture
Go to:
Nature, Scenery, and Culture of Iceland in June 2015
Other Links:
Birds during the FONT Iceland Tour in June 2015
A Complete List of Icelandic Birds Icelandic Marine Life
Wildflowers and Other Plants in Iceland
Highlights of some Previous FONT tours in Iceland
Upcoming FONT Birding & Nature Tours
A Directory of Photos in this Website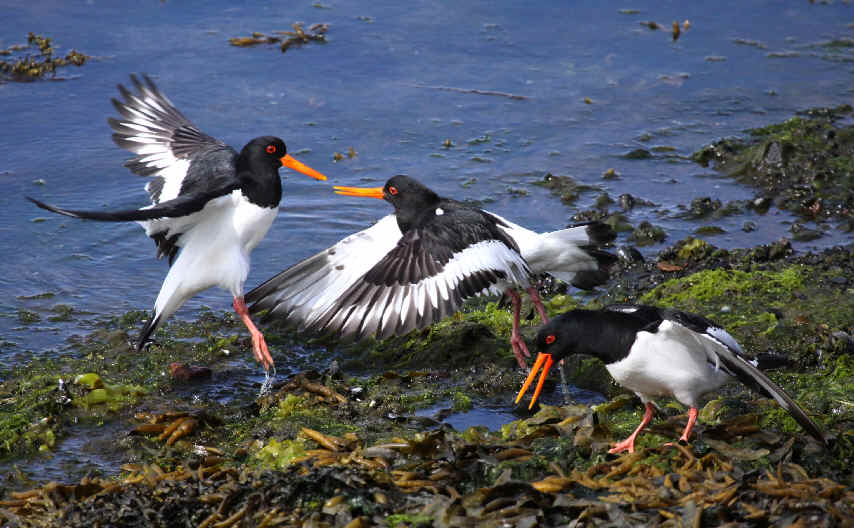 Photo #1
Again, Eurasian Oystercatchers,
still with two of them, seemingly the males, squabbling.

In the first set of the photos that follow,
the birds are more sedate, as they are in pairs.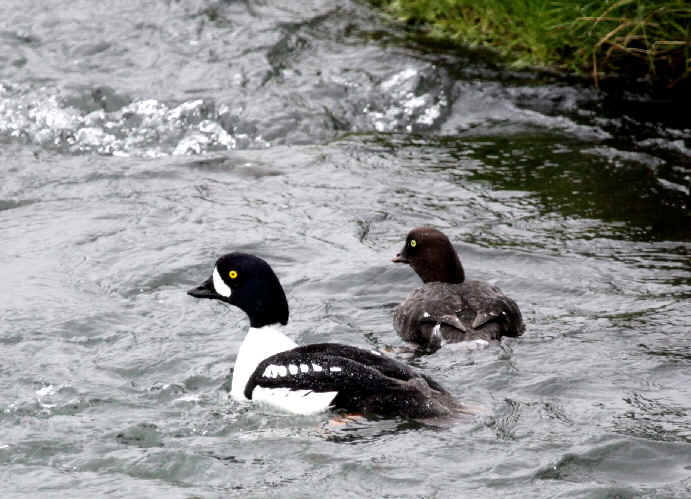 Photo #2
a pair of Barrow's Goldeneyes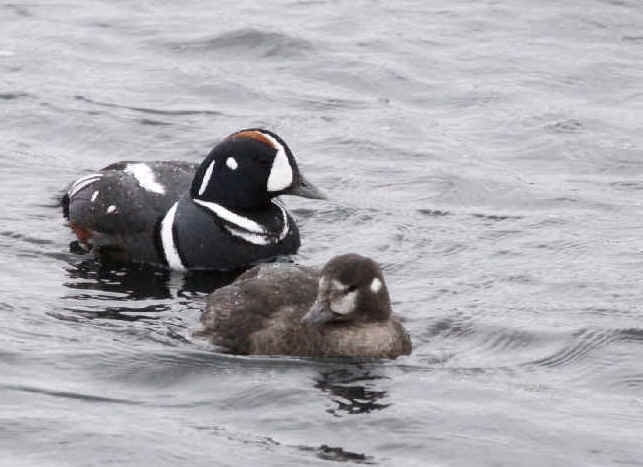 Photo #3
the Harlequin drake and duck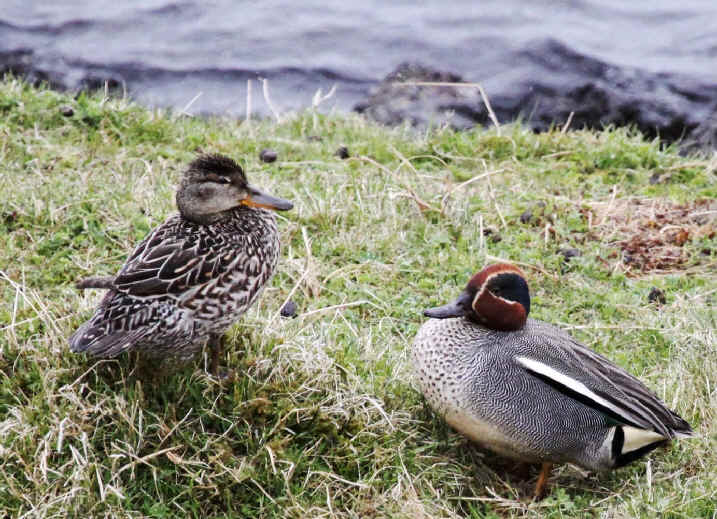 Photo #4
a pair of Eurasian Teal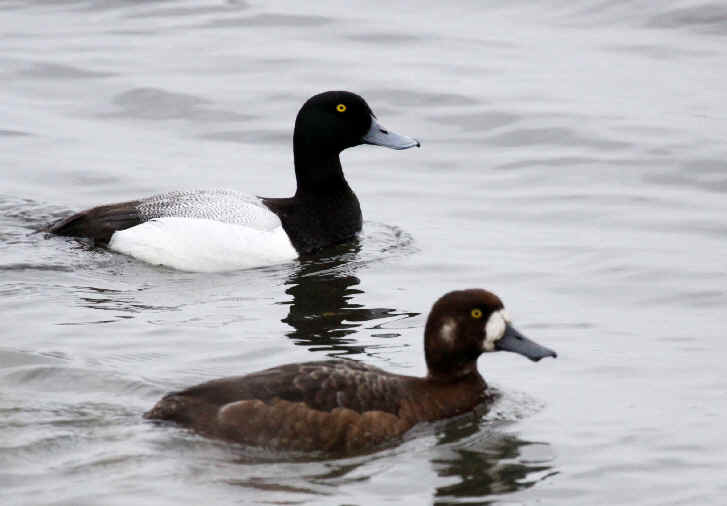 Photo #5
a pair of Greater Scaup



Photo #6
a pair of Northern Fulmars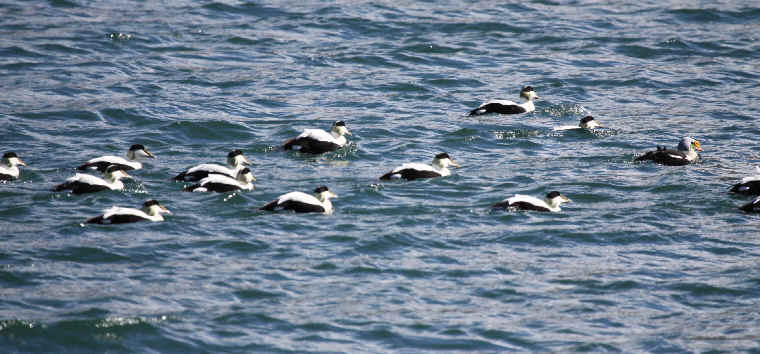 Photo #7
a grouping of male Common Eiders,
and in it, one male King Eider.

Common Eiders are more than common in Iceland.
where the King Eiders is rare.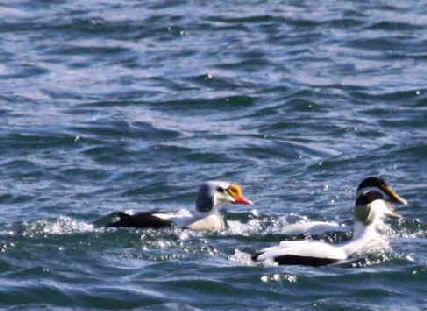 Photo #8
A closer look at the male King Eider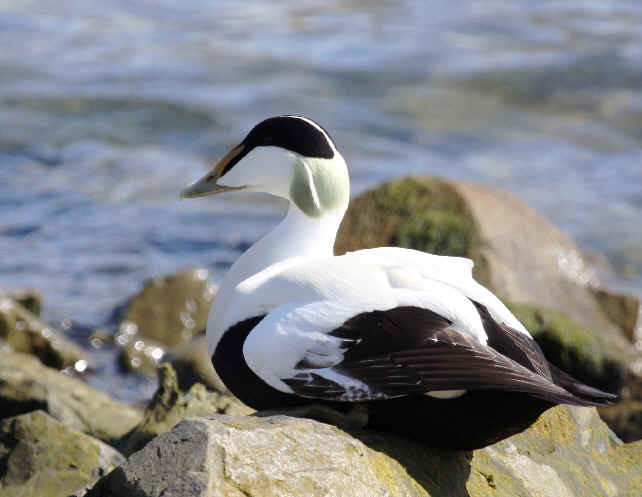 Photo #9
And a closer look at a male Common Eider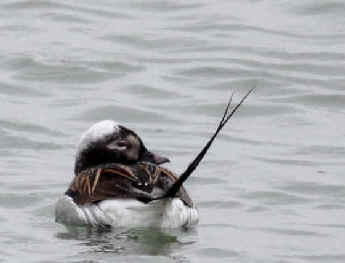 Photos #10 & #11
Long-tailed Ducks

Showing here why that name
for that duck is appropriate.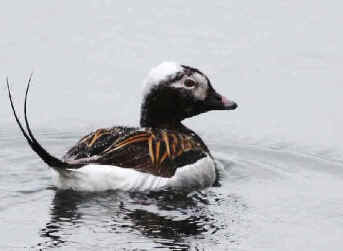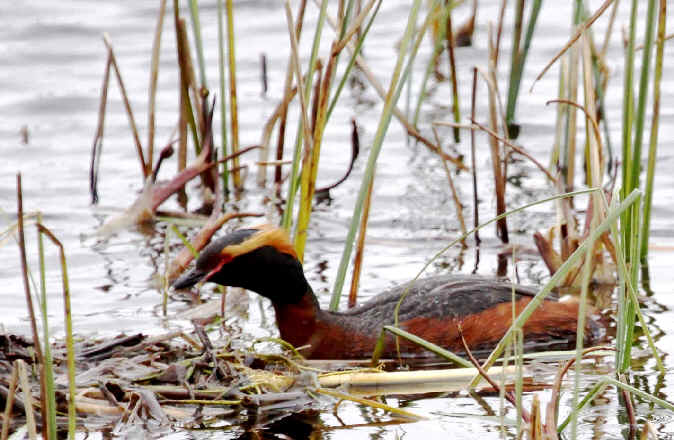 Photo #12
a Horned Grebe, in breeding attire,
at its nest site
In Europe, it goes by another English name:
Slavonian Grebe.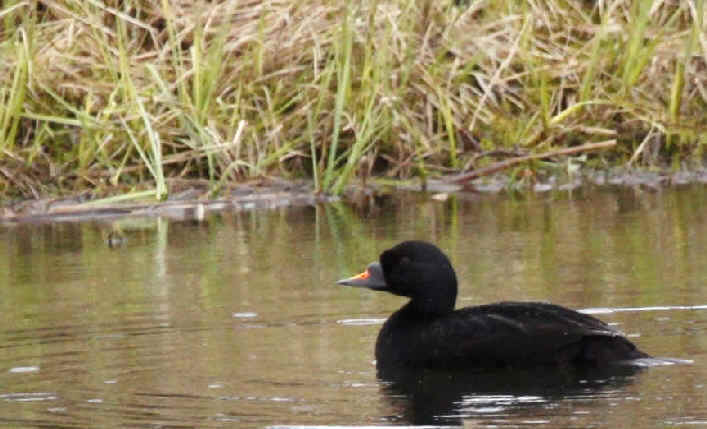 Photo #13
a male Common Scoter
His mate is nearby,
as this European species nests in the interior of Iceland.

During our June 2015 Iceland Tour,
for the first time during a tour in that country,
3 species of scoters were seen.
The other two were vagrants from America:
the Surf Scoter and the White-winged Scoter,
both single birds.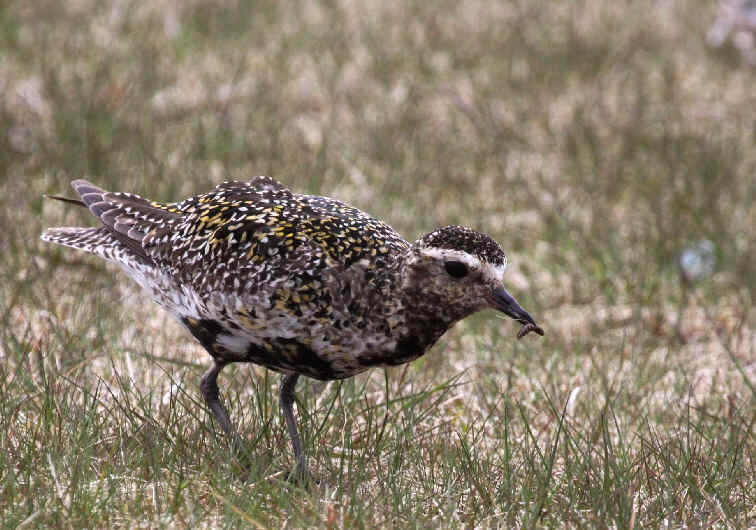 Photo #14
a European Golden Plover

Both this and the next bird
have speckled backs
with varied hues of brown and black.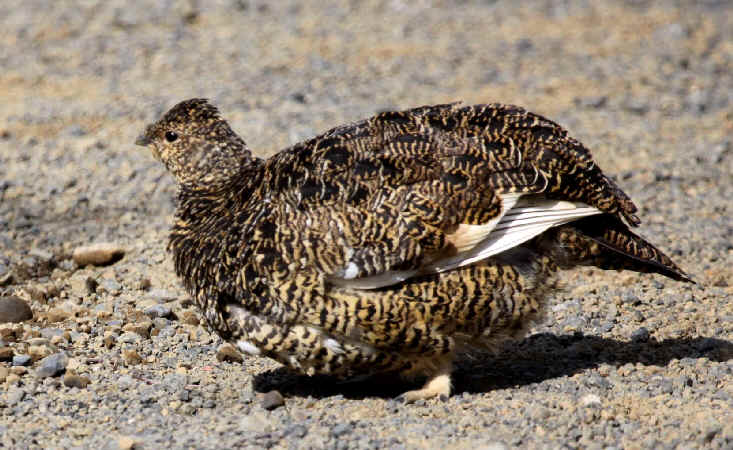 Photo #15
a Rock Ptarmigan

The subspecies in Iceland in the summer is
Lagopus mutus islandorum.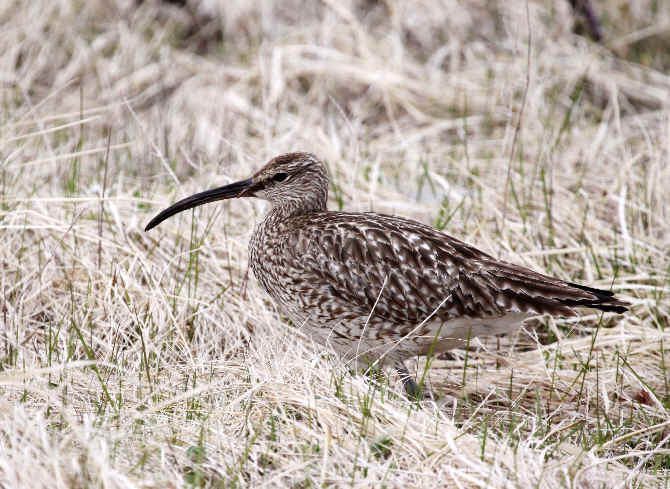 Photo #16
in the tussock grass, a Whimbrel.
It's a wonderful bird to hear
near where it nests.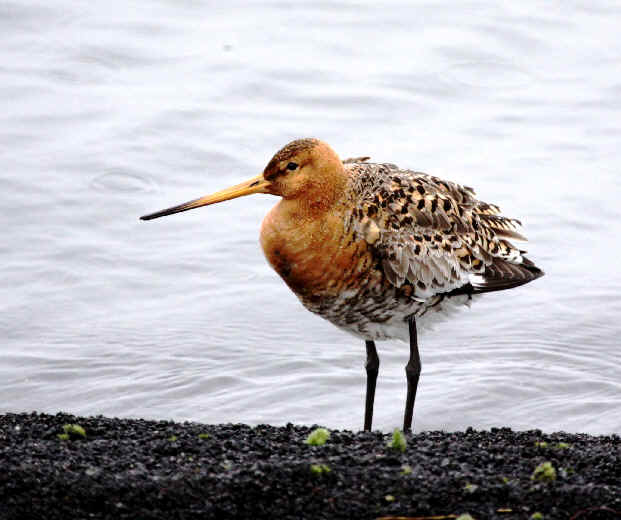 Photo #17
the Black-tailed Godwit,
a wonderful bird to see.

The subspecies of the Black-tailed Godwit,
that is in Iceland in the summer to nest,
is endemic as a breeder there,
not nesting anywhere else.
That subspecies, Limosa limosa islandica,
has a stronger reddish coloration
than the birds of the same species in mainland Europe.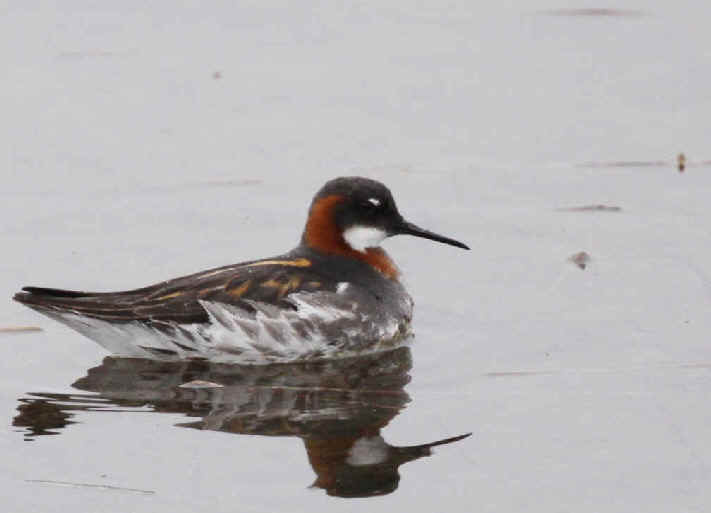 Photo #18
Red-necked Phalarope
It's another wonderful bird to see,
either spinning or pecking on the water,
or sitting still with its reflection.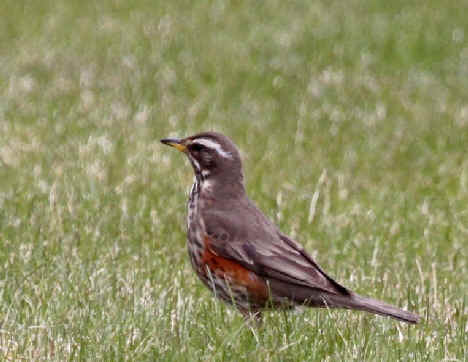 Photo #19
Among the passerine birds in Iceland,
the thrush known as the Redwing
is widespread and common.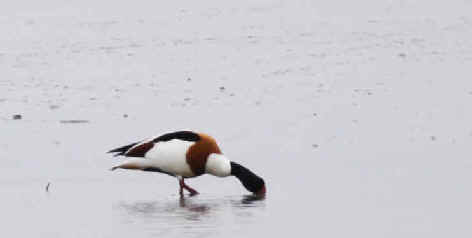 Photo #20
The first Common Shelduck ever seen during
a FONT tour in Iceland.

This was 1 of 5 species during our June 2015 tour
that were "new" for our cumulative Iceland list.
Others were the two scoters already mentioned,
and White-winged Tern and Brambling.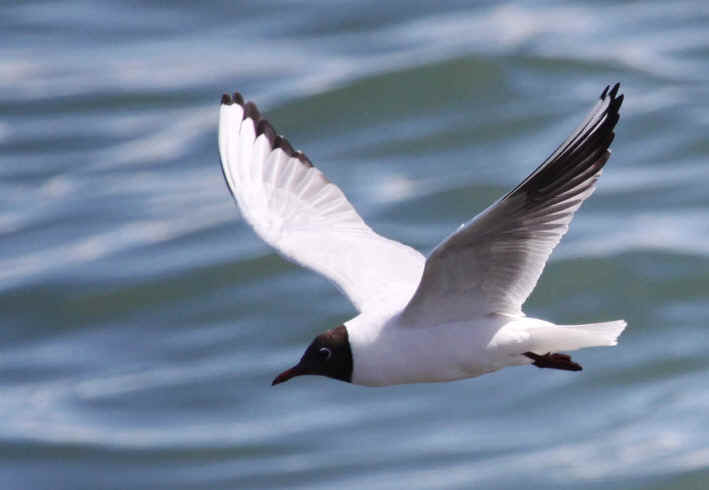 Photo #21
in flight, a Black-headed Gull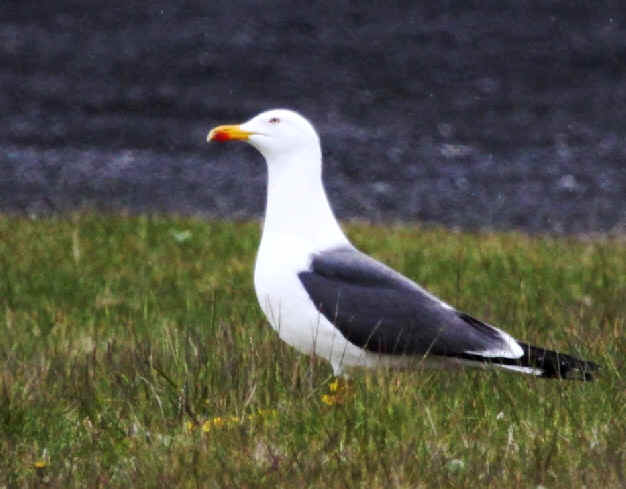 Photo #22
looking up to the sky,
an adult Lesser Black-backed Gull,
in breeding plumage,
with yellow legs bright enough
to be seen in the grass.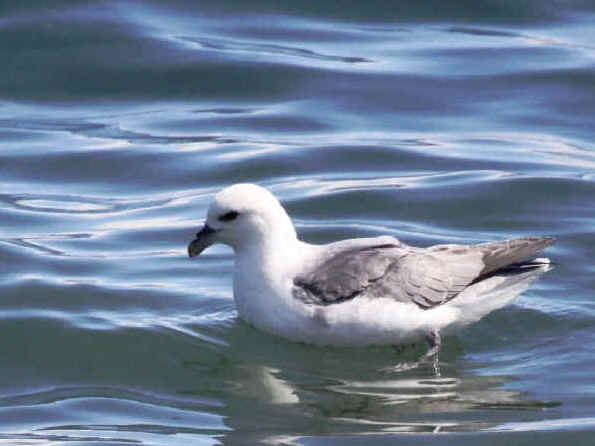 Photo #23
not a gull, but a Northern Fulmar





Photo #24
again not a gull,
but instead a nearly all-black dark morph
of the Parasitic Jaeger.
known in Europe as the Arctic Skua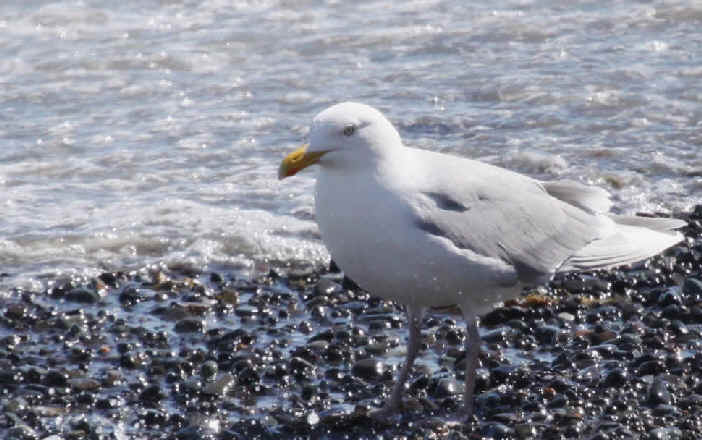 Photo #25
this time, a gull that is nearly all-white,
an Iceland Gull
in Iceland.

Iceland Gulls do not nest in Iceland.
They do, further north, in Greenland.
But during June, once again,
we found some apparently non-breeding birds
along Iceland's north coast.
The subspecies of the Iceland Gull in Iceland
is different than the one in North America.
In Iceland, it is Larus glaucoides glaucoides.
In North America, it is Larus glaucoides kumlieni.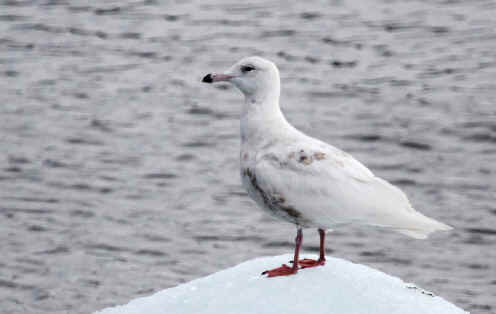 Photo #26
again a gull nearly all-white,
and a northerly bird for sure,
a Glaucous Gull
on glacial ice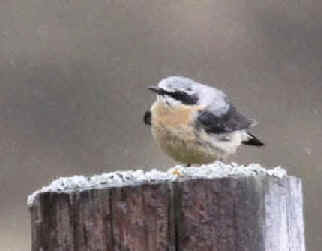 Photo #27
another northerly bird,
the Northern Wheatear.
This one that we found
in a remote part of northern Iceland,
breeds there,
but some go further north to nest,
in Greenland.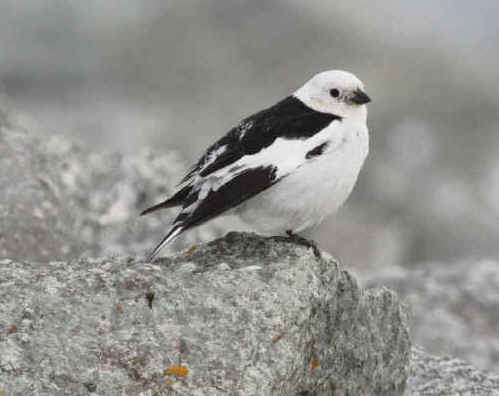 Photo #28
a bird species that can be even "more northerly" yet,
the Snow Bunting.
No passerine nests closer to the North Pole.
This male Snow Bunting is of the subspecies
that breeds in Iceland,
Calcarius nivalis insulae.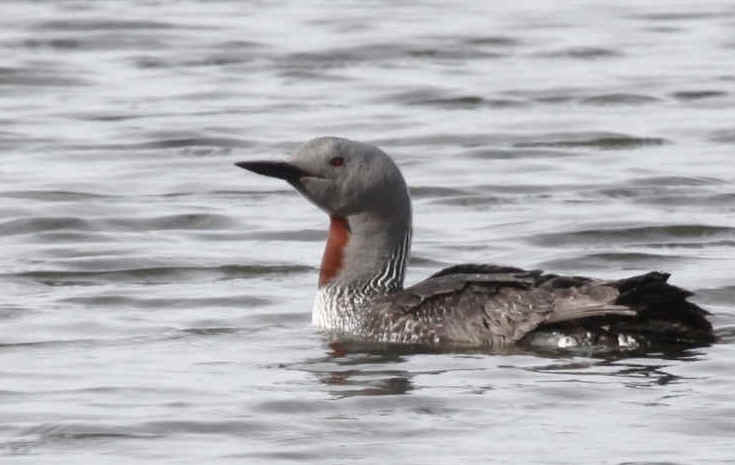 Photos #29 & 30
Above, a Red-throated Loon,
or in British: Red-throated Diver

Below, in eastern Iceland
in the little fishing port of Djupivogur,
there is something bird-related along the waterfront.
Called Eggin i Gledivik, it is a row of large egg replicas
of 34 species of birds in that area.
In English, it is called the Eggs of Merry Bay.
The largest and most prominent of them all
is that of the designated "bird of the town",
the Red-throated Loon.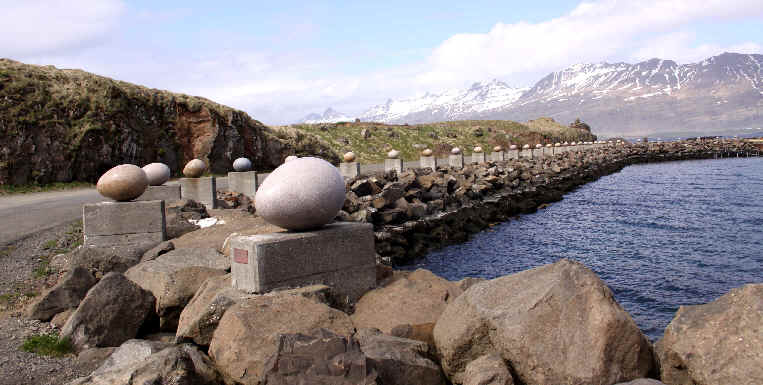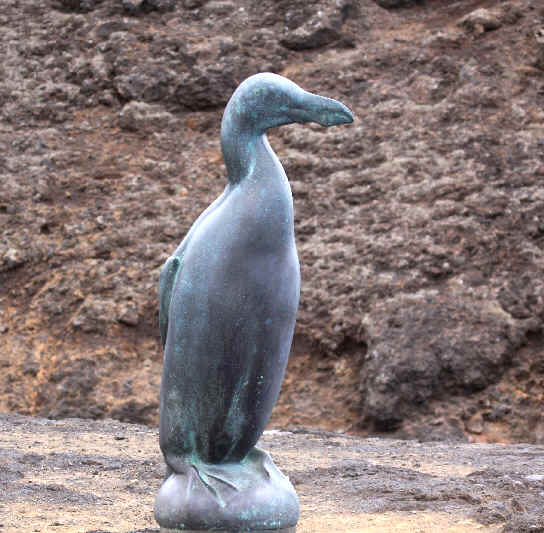 Photo #31
Another sculpture along the Icelandic coast
is that of a larger-than-life Great Auk,
a species that can no longer can be seen in life.
From where this statue is,
we could see the small offshore island
where the last Great Auks lived.

So, no, we didn't see Great Auks
during our June 2015 Iceland Tour,
but we did see living alcids,
such as the Atlantic Puffin and Black Guillemot.




Web page by Rise Hill