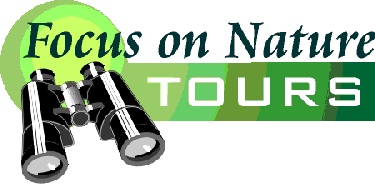 PO Box 9021, Wilmington, DE 19809, USA
E-mail: font@focusonnature.com
Phone: Toll-free in USA 1-888-721-3555
or 302/529-1876


In South America
Focus On Nature Tours

in Argentina and Chile

in 2015 and 2016

For Birds and Other Nature

In lands where W. H. Hudson & Charles Darwin once were.
Lands with birds called:
Horneros, Canasteros, Negritos, Gallitos,
Doraditos, and Monjitas.

Itineraries in 2015 and 2016 (click-on underlined tour numbers/dates for more info):

Prices are found at the end of each itinerary. All tours, unless noted otherwise, are rated "easy to moderate".
Chile

(Tour CH-1)
Jan 8-17, '16
Central &
Southern Chile
incl: the Andes,
the Lake District,
& Chiloe Island








Chile

(Tour CH-2)
Feb 16-25, '15
Central &
Northern Chile
incl: mountains,
desert,
a pelagic trip
on the ocean

(with an optional extension
to the Juan Fernandez
or Robinson Crusoe islands)


Lists & PHOTO GALLERIES OF WILDLIFE: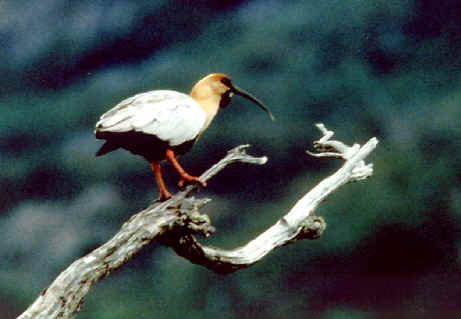 Black-faced Ibis of Patagonian Argentina & Chile.
(Photo by Harold Lebo during a FONT tour)