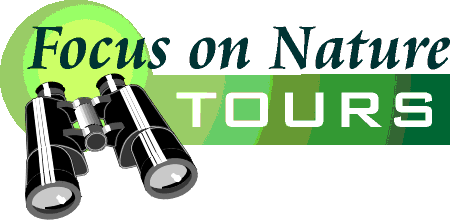 PO Box 9021, Wilmington, DE 19809, USA
E-mail: tours@focusonnature.com
Phone: Toll-free in USA, Canada, & Puerto Rico 1-888-721-3555
or 302/529-1876
FOCUS ON NATURE TOURS
PAST TOUR HIGHLIGHTS
FOLLOWING HERE ARE LINKS TO FILES RELATING TO PREVIOUS FONT BIRDING & NATURE TOURS, FOR VARIOUS YEARS & DESTINATIONS.
LINKS ARE TO TOUR NARRATIVES, PHOTO GALLERIES, & LISTS PERTAINING TO BIRDS & OTHER NATURE DURING THE TOURS.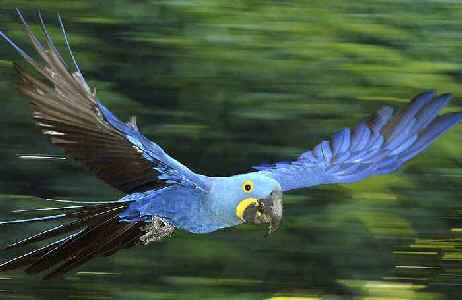 The HYACINTH MACAW is a highlight of FONT tours in Brazil.


Links to FONT Past Tour Highlights during these years:

2012 2011 2010 2009 2008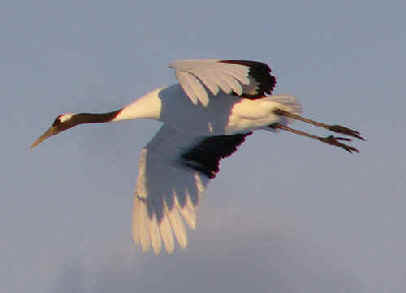 The RED-CROWNED CRANE is a highlight of FONT tours in Japan.




Links to FONT Past Tour Highlights for these destinations:

Arizona Belize Brazil California

Canary Islands Cayman Islands

Chile Costa Rica Colorado

Dominican Republic Guatemala Honduras Iceland

Jamaica Japan Lesser Antilles Mexico

Panama Puerto Rico Spain Sweden
Links to Photo Galleries from Previous FONT Tours:
Dominican Republic - April 2012
Dominican Republic - February 2012
Brazil (Southeast & Minas Gerais) - May 2011
Brazil (Rio Grande do Sul & Mato Grosso do Sul) - October 2010
Sonora, Mexico & Arizona, USA - Aug/Sep 2010
Brazil (Minas Gerais & Rio Grande do Sul) - October 2009
Mexico (the Yucatan & Cozumel Island) - March 2009
Mexico (Sonora) - September 2008
Brazil (including Minas Gerais & the Pantanal) - March 2008
Our Guatemala Holiday Tour - Dec 2006 / Jan 2007


A Link to some FONT Customer Comments & Testimonials
Photos of People, Places & More from Previous Tours
in the FONT Archives: Galleries 1 thru 4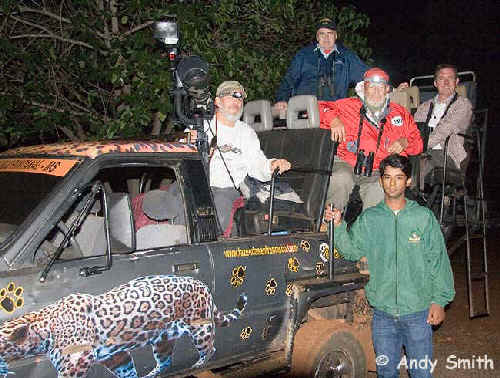 Some of the FONT group participants
on our Brazil Tour in Mato Grosso do Sul in September 2006,
after an after-dark excursion with not just the
JAGUAR painted on the vehicle, but a real one!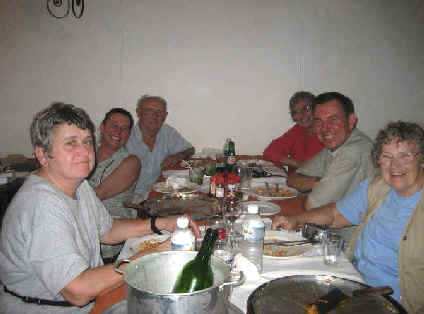 The FONT Brazil March '08 Tour Group
having dinner one evening during the tour,
not far from the park with the rare BRAZILIAN MERGANSER.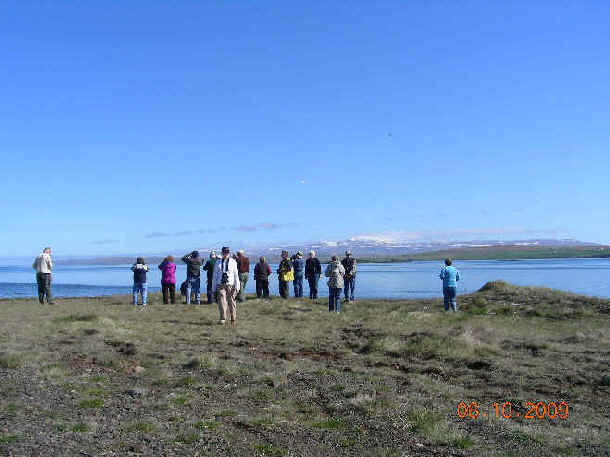 Our group along the remote & pristine north coast of Iceland
during the FONT tour in June 2009.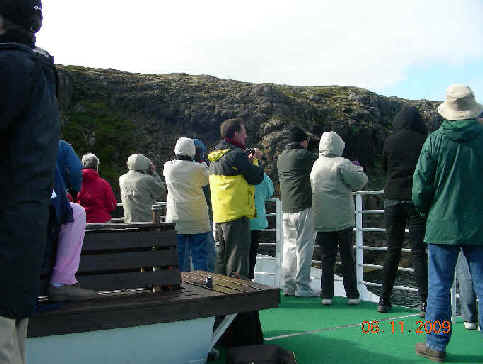 That same FONT group on a boat in Iceland looking at Puffins.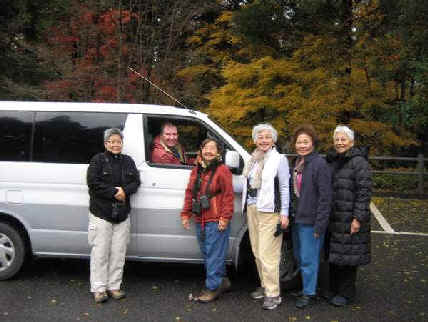 Participants during a FONT tour in Japan in December 2007,
were from Thailand and California, USA.
Armas Hill of FONT, is here, as he often is, in the driver's seat.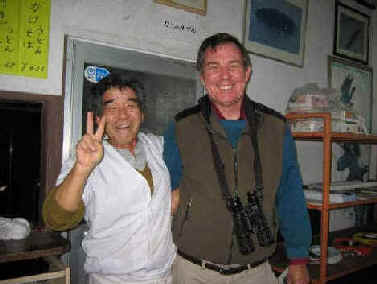 In Kyushu, Japan, where we see the White-naped Cranes,
we often stop in a small restaurant for a Japanese meal.
Above, Armas Hill & the restaurant proprietor.
Below, the White-naped Cranes.