PO Box 9021, Wilmington, DE 19809, USA
E-mail: font@focusonnature.com
Phone: Toll-free in USA 1-888-721-3555
or 302/529-1876
Highlights
FROM PREVIOUS
FOCUS ON NATURE TOURS

in BELIZE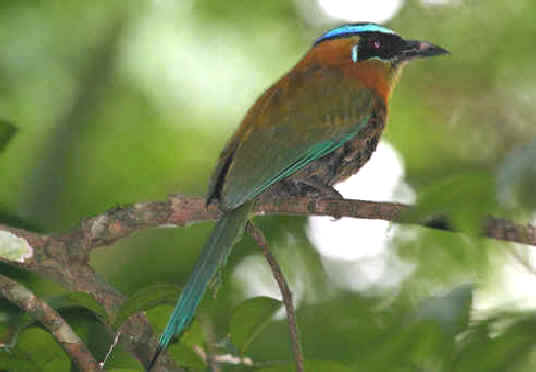 The following summaries are with the most-recent tours first.
Click on the tour that you find of interest in the following list to go directly to that tour summary in this file.
In the summaries, there are further links to UPCOMING TOUR ITINERARIES, BIRD-LISTS, and PHOTO GALLERIES
Some Previous Tours:

April 2011 March 2007


Links:
Birds during FONT Tours in Belize
A Central America Bird-List & Photo Gallery, Part 1 of 4
(with links to Parts 2 to 4)
Mammals in Belize (with some photos)
A List & Photo Gallery of Central American Butterflies & Moths, in 6 parts
Marine Life, including that of the Coral Reef, of Belize & the Yucatan
Upcoming FONT Birding & Nature Tours in Central America



Belize
April 2011

During the FONT tour in Belize in April 2011, there was a wide range of wildlife seen, from manatees to manakins, from large to little.
We went to some wonderful places, from "Crooked Tree" to "Cotton Tree". Also to places with names such as Gales Point and Banana Bank.

Among the birds that we saw were there were about 50 Jabirus and an Agami Heron. And many more, from "A" to "Z", from that Agami to a Xenops.


Links:
More about the FONT Belize Tour in April 2011
Birds & Other Wildlife during our Belize Tour - April 2011
A Gallery of Photos from the April 2011 FONT Belize Tour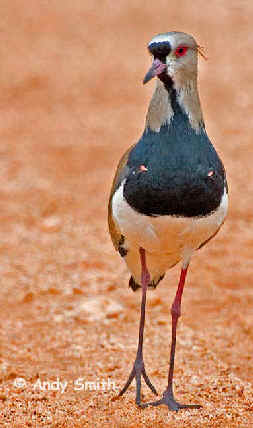 Not that long ago, the Southern Lapwing (pictured above),
a common bird in South America,
occurred in Central America about as far north
as the Panama Canal.
More recently it's spread into Costa Rica
(where during our tours we've seen adults at a nest).

During our March 2007 tour in Belize,
we saw a Southern Lapwing at Crooked Tree.
We're told that it appeared there over a year
prior to our tour - and it stayed,
we learned later, for a while thereafter.

Belize
March 2007
We have not done many Belize tours over the years; the tour there in March 2007 was only our second since 1992.
But that small country is a wonderful destination for nature in general and birds in particular.

Over 200 species of birds were found during our March '07 tour, in an assortment of habitats, including an offshore coastal caye (or island), where off its shore there was some fine snorkeling, and onshore: savannas and wetlands, and forests of pines in the hills and tropical broadleaf trees in the lowlands.
Among our favorite birds were: a Northern Potoo perched ever so still during the day, a Jabiru at its nest, a Southern Lapwing seen our first day of the tour, a Shiny Cowbird, most likely one of the first in the country, and 2 species of Catbirds seen together, the Gray and the Black (the former a non-breeding visitor on the offshore island where the latter is an uncommon resident, a globally near-threatened species).
Other nature included: West Indian Manatees (called "sea cows" in Belize), Yucatan Black Howler Monkeys (called "baboons" in Belize), a Red Brocket Deer (called "antelope" in Belize), and the Paca (in Belize called the "gibnut"). We didn't see a Jaguar, but we did find large fresh tracks of one in the mud.
In the sea, there were a number of colorful tropical fish at the reef, along with rays and a Hawksbill Sea Turtle. Easy to get to, this great natural destination is one that we'll be visiting in the future many more times than we have in the past.

Links:
More about the FONT Belize Tour in March 2007
Birds & Other Wildlife during our Belize Tour in March '07
A Gallery of Photos from the March 2007 FONT Belize Tour